MRP ()
Regular price
₹ 209.82
Sale price
₹ 177.68
Unit price
per
Sale
Sold out
Therapeutic Uses (Benefits)

View full details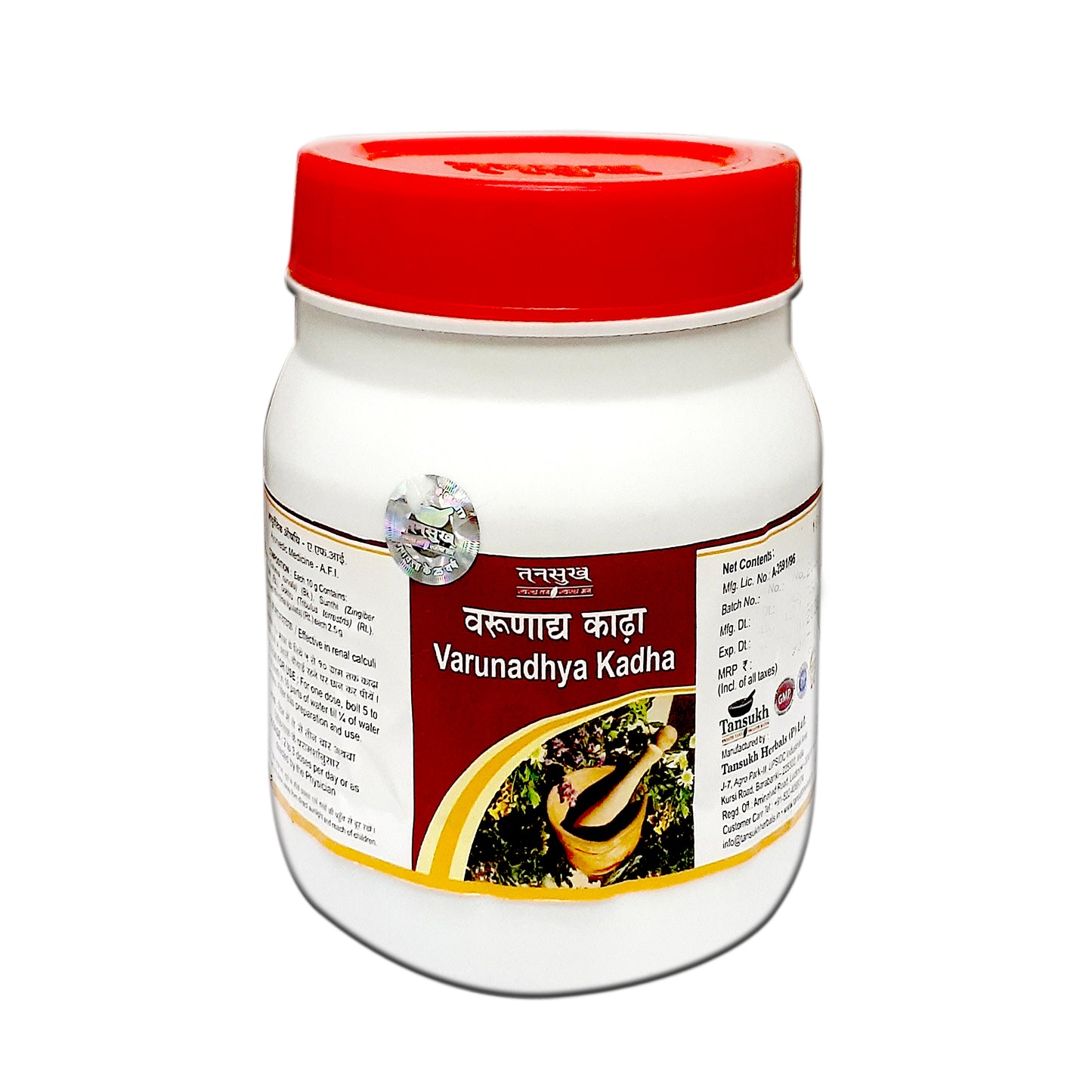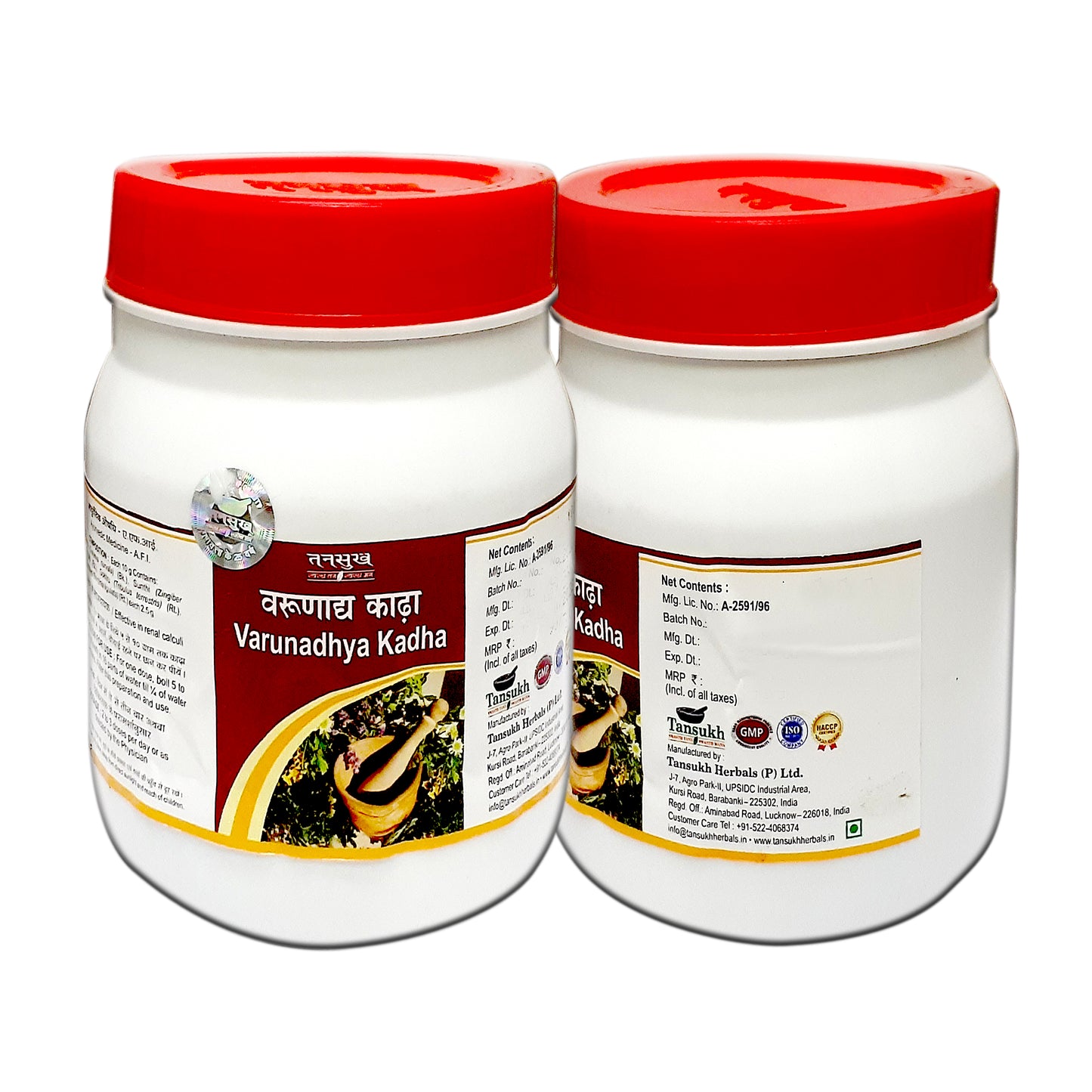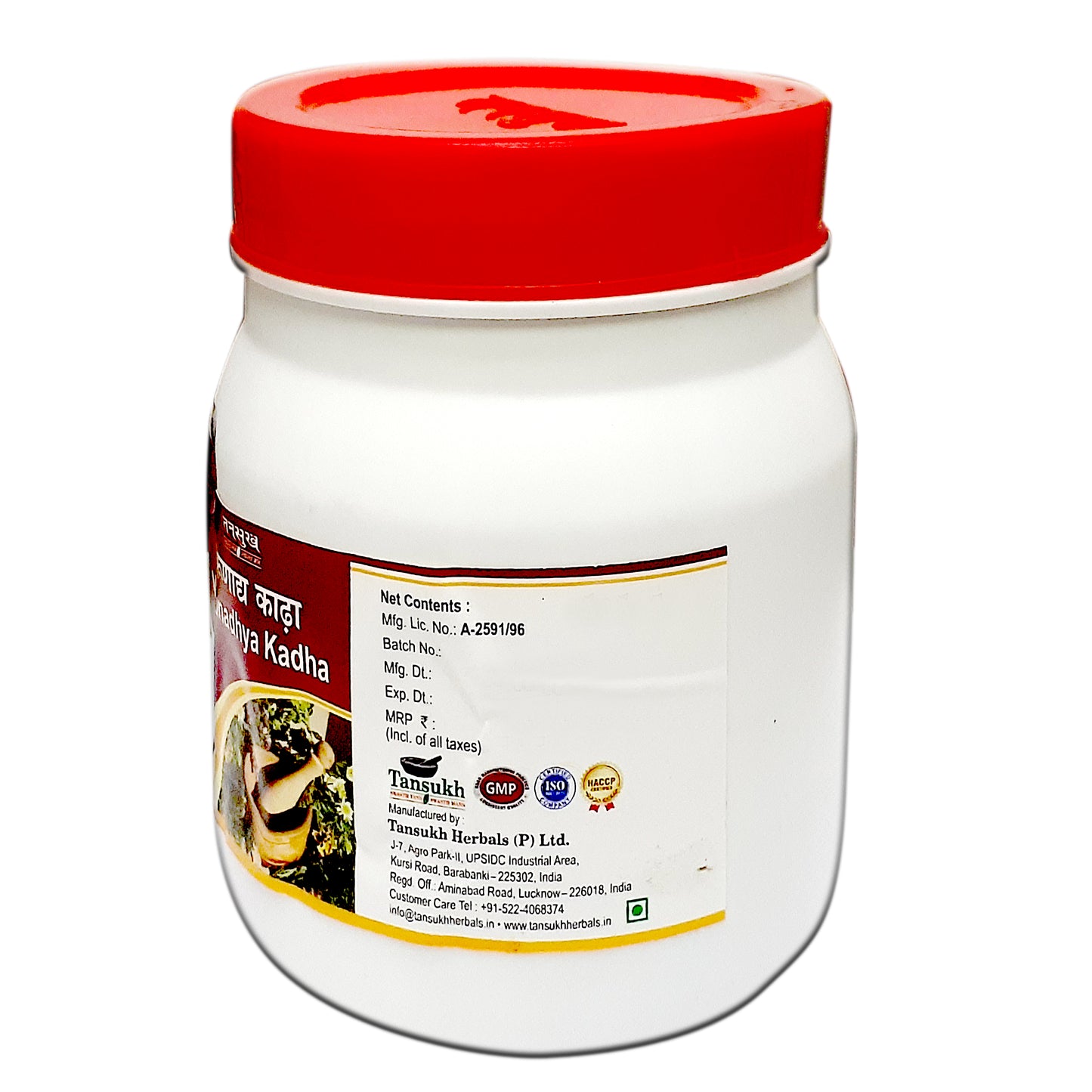 Varunadi kadha(वरुणादि काढा) is a traditional Ayurvedic herbal preparation that is commonly used to support kidney health and to help in the treatment of kidney stones. The herbs used in this preparation are believed to have diuretic and lithotriptic properties, which means that they can help to dissolve kidney stones and promote their elimination through the urine. Here is some information about this product:

Varunadi Kadha Uses / Benefits
Varunadi Kadha is primarily used to promote kidney and bladder health.
It is beneficial in managing urinary tract infections, kidney stones, and other urinary disorders.
It also has anti-inflammatory and analgesic properties that help to reduce pain and inflammation associated with these conditions.
Varunadi Kwath Ingredients:
Varunadi Kwath Churna is made from a combination of several herbs, including Varun (Crataeva nurvala), Punarnava (Boerhavia diffusa), Gokshura (Tribulus terrestris), and Shilajit (Asphaltum). Other ingredients may also be added depending on the manufacturer.
Storage:
Varunadi Kadha should be stored in a cool and dry place, away from direct sunlight and moisture.
It should be kept out of reach of children and pets.
Dosage:
The recommended dosage of Varunadi Kwath Churna may vary depending on the individual's age, health, and severity.
It is usually taken in a dose of 15-30 ml, mixed with equal water, two times a day after meals.
Shelf life:
The shelf life of Varunadi Kadha may vary depending on the manufacturer, but it is generally recommended to use it within 1-2 years from the date of manufacture.
Safety Information:
Varunadi Kwath Churna is generally considered safe when taken as directed.
However, it is important to consult with a healthcare professional before taking this or any other herbal supplement, especially if you have any pre-existing medical conditions or allergies or are taking any medications.
Pregnant and breastfeeding women should avoid taking Varunadi Kadha or use it only under the supervision of a healthcare professional.
It may also cause mild side effects in some individuals, such as digestive discomfort or mild headaches. If severe side effects occur, discontinue use and seek medical attention immediately.
Where can you buy
Varunadi Kwath Churna Price is quite reasonable. You can purchase Varunadi Kadha (वरुणादि काढा) online here. The product is also available on retail sites like Amazon, Flipkart and 1mg. To buy it over the counter, you should visit your nearest Ayurvedic store. All our products are safe and 100% original.