MRP ()
Regular price
₹ 133.93
Sale price
₹ 133.93
Unit price
per
Sale
Sold out
Therapeutic Uses (Benefits)

View full details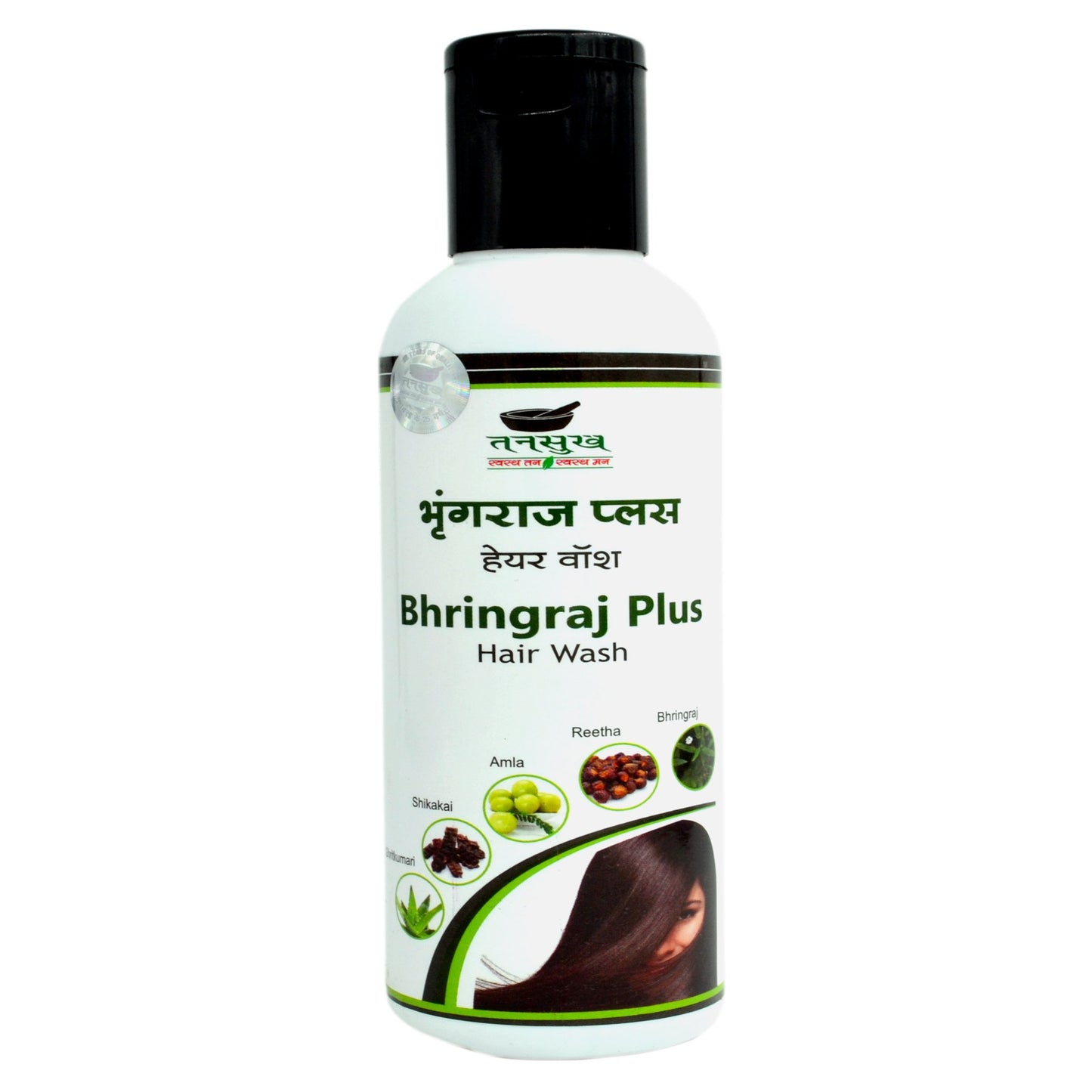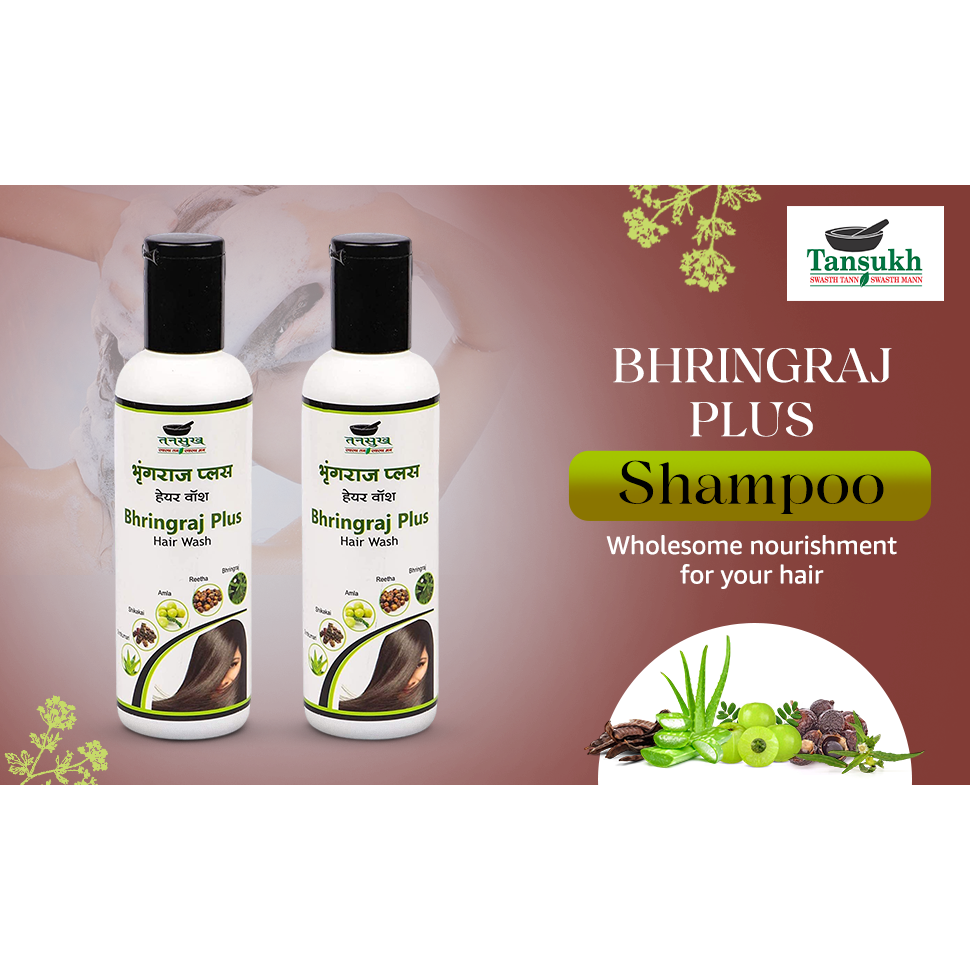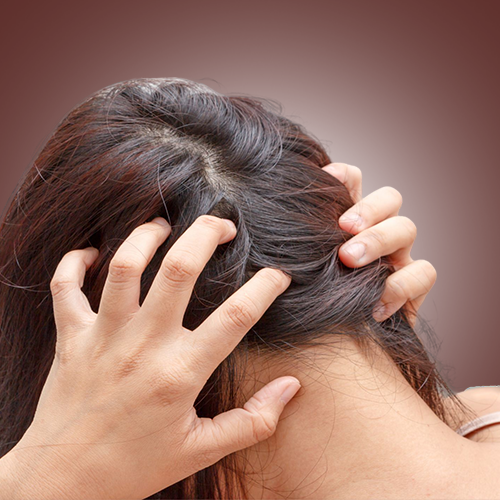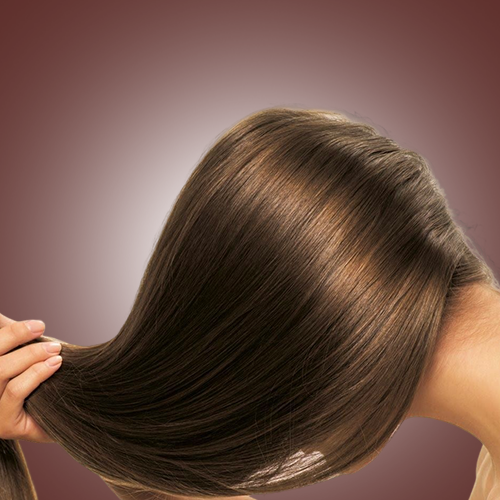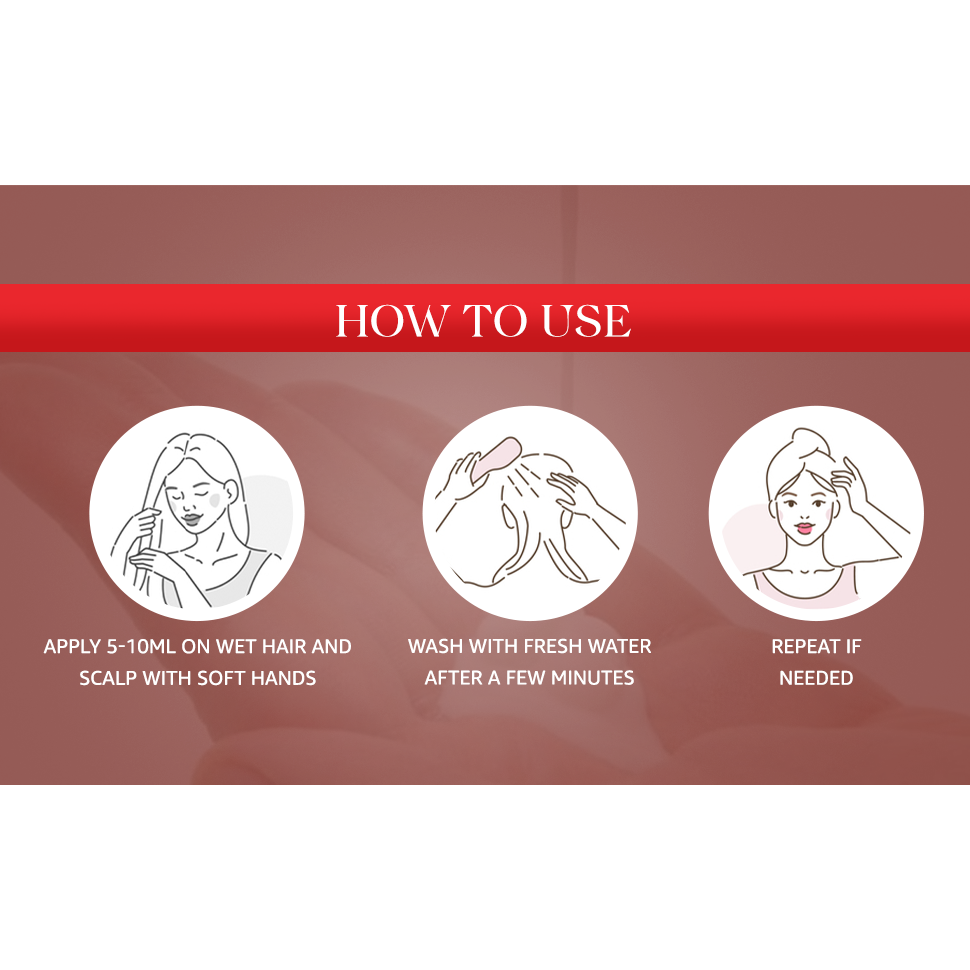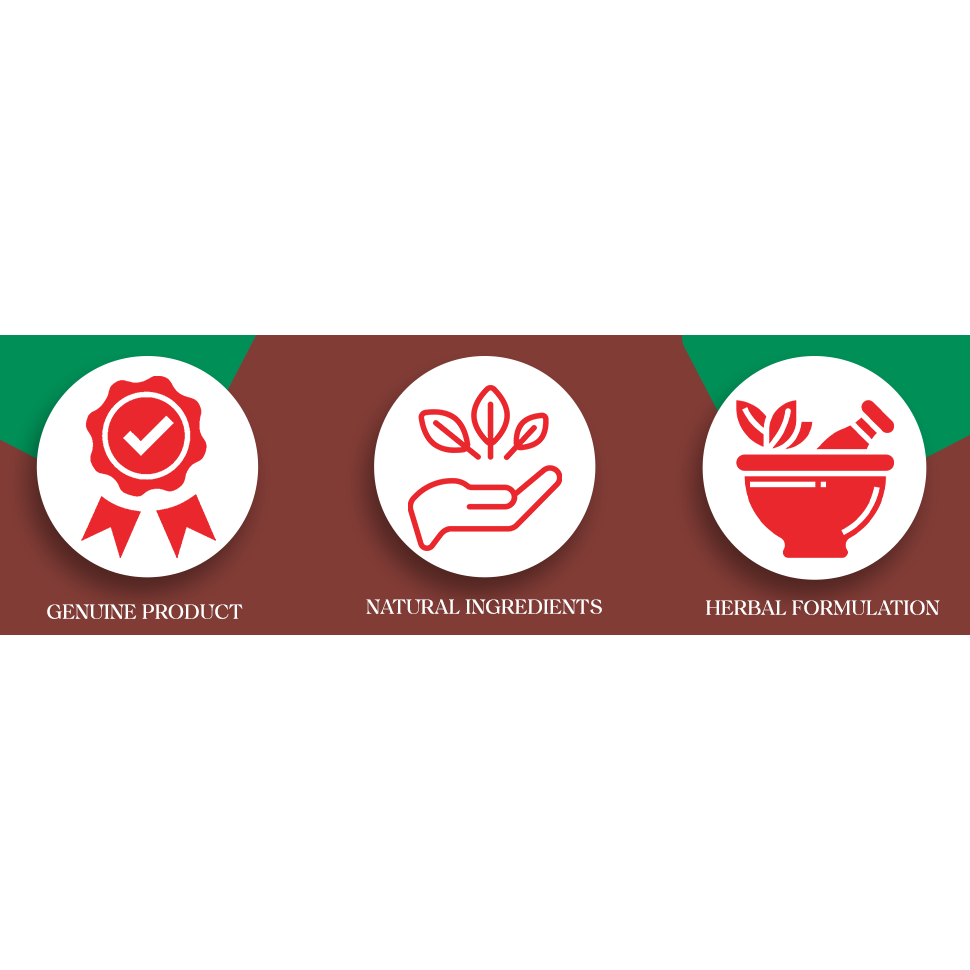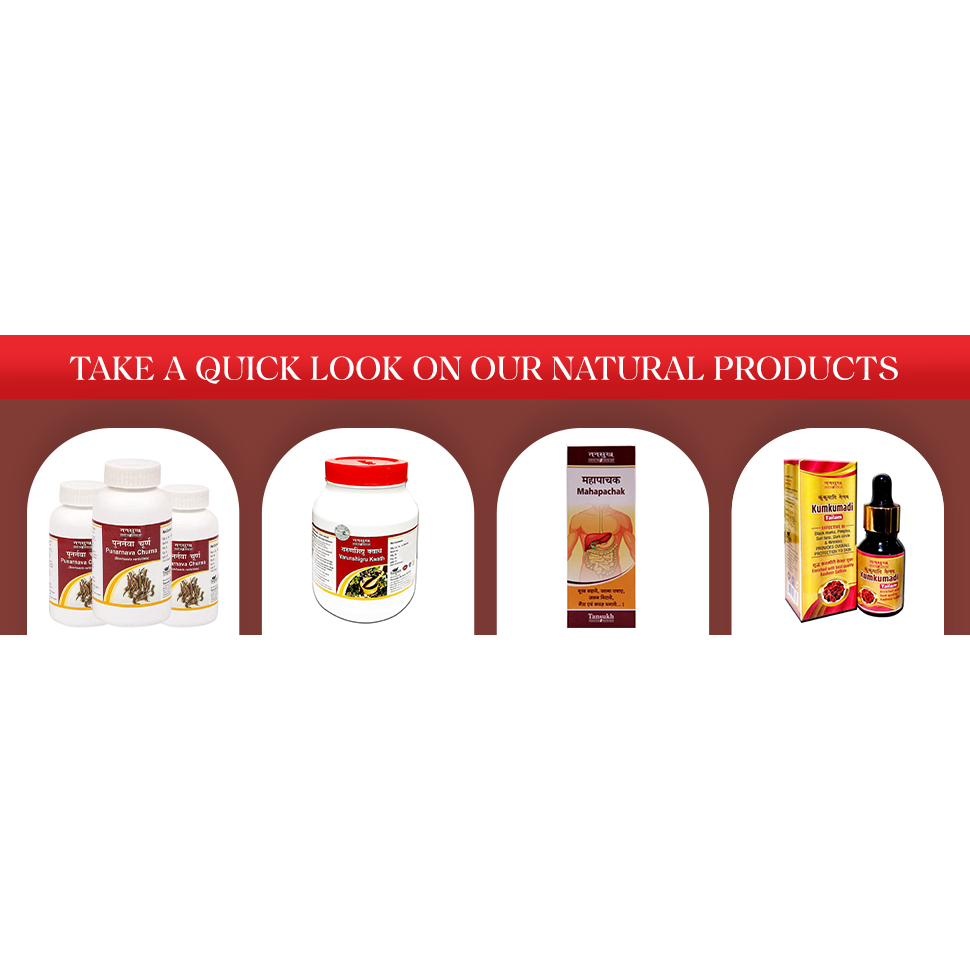 Bhringraj Shampoo - Bhringraj Plus Hair Wash Shampoo
Experience the Power of Ayurvedic Hair Care for Complete Hair Health, Untimely Greying, Hairfall & Dandruff. Unlock the secret to lustrous and healthy Hair with Bhringraj Plus Hair Wash Shampoo, a powerful Ayurvedic hair care solution. This specially formulated shampoo addresses common hair concerns such as untimely greying, hair fall, and dandruff. Get rid of dull, lifeless Hair and welcome vibrant and strong locks.
Tansukh Bhringraj Plus Hair Wash Ayurvedic Shampoo for Complete Hair Health, Untimely greying, Hairfall & Dandruff.
Benefits
Complete Hair Health:

 

Bhringraj Plus Hair Wash Shampoo is packed with natural ingredients that provide deep nourishment, promoting overall hair health. It strengthens the Hair follicles, reduces breakage, and restores vitality to your tresses.
Untimely Greying:

 

Enriched with Bhringraj, a renowned Ayurvedic herb, this shampoo helps prevent the untimely greying of Hair. It helps maintain the natural colour of your Hair, giving you a youthful appearance.
Hairfall Reduction:

 

With a blend of herbal extracts and essential nutrients, Bhringraj Plus Hair Wash Shampoo strengthens the roots, reduces hair fall, and promotes hair growth. Restore the thickness and volume of your Hair with this effective shampoo.
Dandruff Control:

 

Say goodbye to dandruff and itchy scalp. Bhringraj Plus Hair Wash Shampoo contains potent antifungal and antibacterial properties that help combat dandruff and soothe the scalp, leaving it healthy and flake-free.
Key Ingredients:
Reference Book - Bhav Prakash
Composition - Each 100 ml is derived from:
Bhringraj* (Eclipta alba)(Pl.)5g, Amla*(Emblica officinalis)(P.)5g, Ghritkumari*(Aloe barbadensis)(Lf.)1g, Menhdi*(Lawsonia inermis)(Lf.)1g, Methi*(Trigonella foenum-graecum)(Sd.)1.5g,
Neem Patra*(Azadirachta indica)(Lf.)5g, Reetha*(Sapindus trifoliatus)(Fr.)2.5g, Shikakai* (Acacia concinna)(Fr.)1g, SLES, Cocamide MEA, Cocamide DEA, Glycerine, Cocobetane, ESTA, Phenonip, Polyquaternium-7, Nipagaurd, MPS, PPS, Sodium Hydroxide (NaOH), Fragranted Aqua q.s.
Bhringraj:

 

Known for its hair-nourishing properties, Bhringraj helps promote hair growth, prevents premature greying, and strengthens the hair shaft.
Amla (Indian Gooseberry):

 

Rich in antioxidants, Amla rejuvenates the scalp, strengthens the hair follicles, and prevents hair breakage.
Neem:

 

With its antibacterial and antifungal properties, Neem effectively fights dandruff, soothes scalp irritation, and promotes a healthy scalp environment.
Shikakai:

 

This natural cleanser gently removes dirt and excess oil from the scalp without stripping. The Hair is cleaned of its natural oils and is healthy.
Storage:
Store the Bhringraj Plus Hair Wash Shampoo in a cool and dry place, away from direct sunlight. Keep it out of reach of children.
Dosage:
Apply 5-10ml (As needed) on wet Hair and scalp with soft hands. Wash with fresh water after a few minutes. Repeat if needed. For better results, apply Bhringraj Plus Hair Oil at least 4 hours prior to washing your hair.
Shelf Life:
Bhringraj Shampoo has a shelf life of 3 years.
Safety Information:
For external use only.
Avoid contact with the eyes. If contact occurs, wash your eyes thoroughly with water.
Test the product on a small area of skin before you use it to check for any allergic reactions.
Consult a physician if irritation occurs healthcare professional.
Keep out of reach of children.
Bhringraj Shampoo is a natural and effective way to improve hair health. It is made with a blend of herbs and natural ingredients used for centuries in Ayurveda for its hair-growth properties. Bhringraj Shampoo can help to promote hair growth, prevent hair loss, reduce dandruff, improve scalp health, and add shine and lustre to Hair.
Where can you buy
Tansukh Bhringraj Plus Hair Wash Shampoo's price is quite reasonable. You can purchase Bhringraj Shampoo online here. The product is available on retail sites like Amazon, Flipkart and 1mg. It would help if you visited your nearest Ayurvedic store to buy it over the counter.