MRP ()
Regular price
Sale price
₹ 142.86
Unit price
per
Sale
Sold out
Therapeutic Uses (Benefits)

Relieves Anxiety and Stress
Promotes Emotional Well-being
Enhances Mental Clarity
Supports Nervous System Health
Key Ingredients:

StresGon Capsule contains a blend of carefully selected herbs renowned for their beneficial effects on anxiety and stress. The key ingredients include:
Composition: Each 500mg capsule contains ext. of:
Ashwagandha (Withania somnifera)*(Rt.) - 100mg
Brahmi (Bacopa monnieri)*(Lf.) - 100mg
Shankhpushpi (Convolvulus pluricaulis)*(Pl.) - 100mg
Malkangani (Celastrus paniculatus)*(Sd.) - 50mg
Mulethi (Glycyrrhiza glabra)* (St.) - 50mg
Tulsi (Ocimum sanctum)* (Lf.) - 50mg
Bach (Acorus calamus)#(Rz.) - 25mg
Jatamansi (Nardostachys jatamansi)* (Rt.) - 25mg
*- Bhav Prakash
These herbs work together synergistically to provide optimal results in relieving anxiety and stress.
Directions for Use:

StresGon capsules can be taken twice a day. As prescribed by your doctor, you can drink water. Take the capsules along with your meals for the best results.
Safety Information:

This product is only for adults. It is not suitable for children.
Consult your doctor if you are taking any medication or have pre-existing conditions.
Before using this Ayurvedic remedy, pregnant or nursing women must consult a doctor.
Keep the product away from children.
If you experience any allergic reactions If you experience any adverse reactions to the product, discontinue use and consult a health professional.

View full details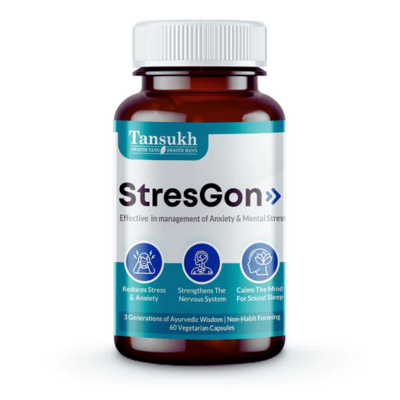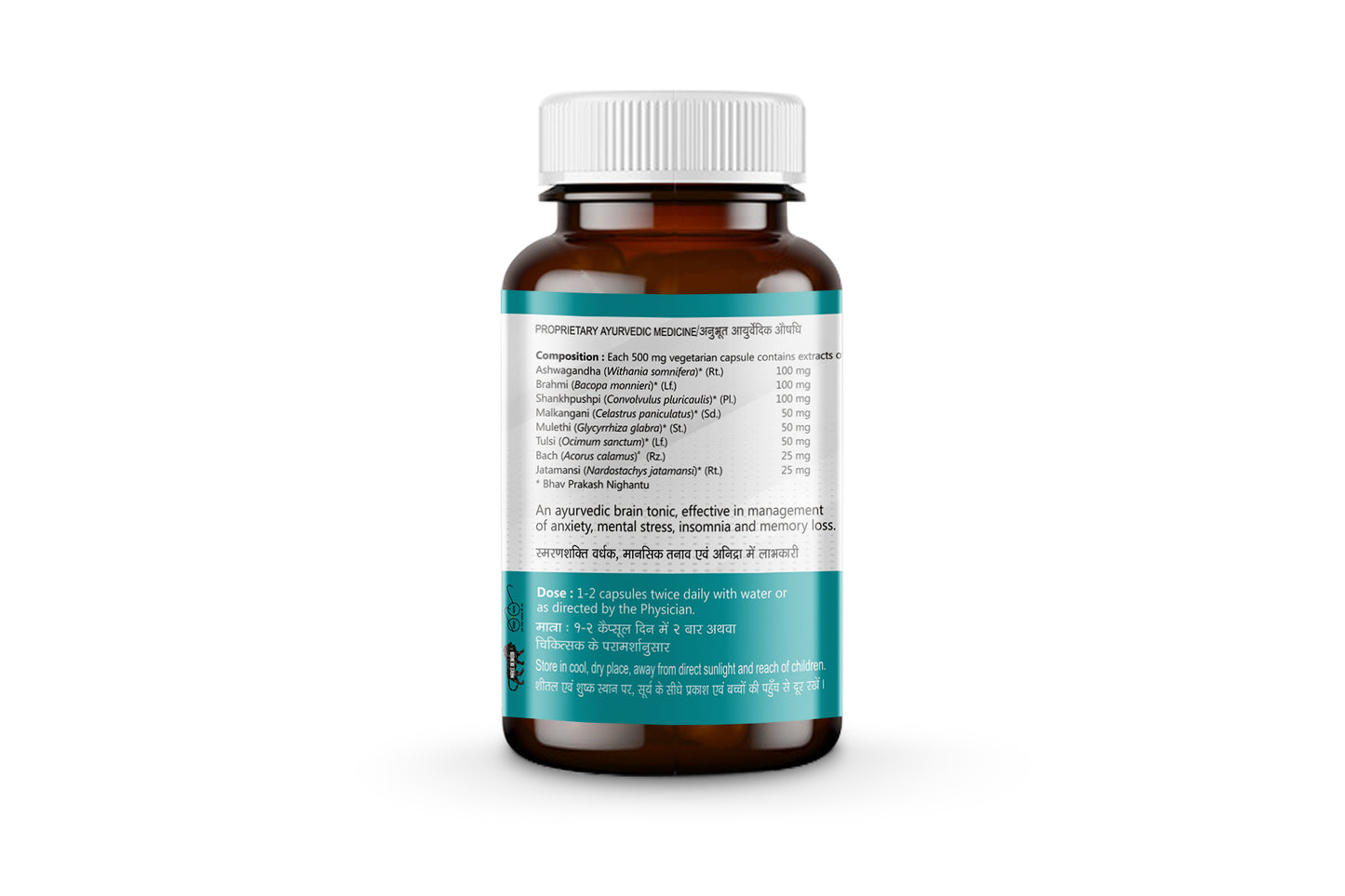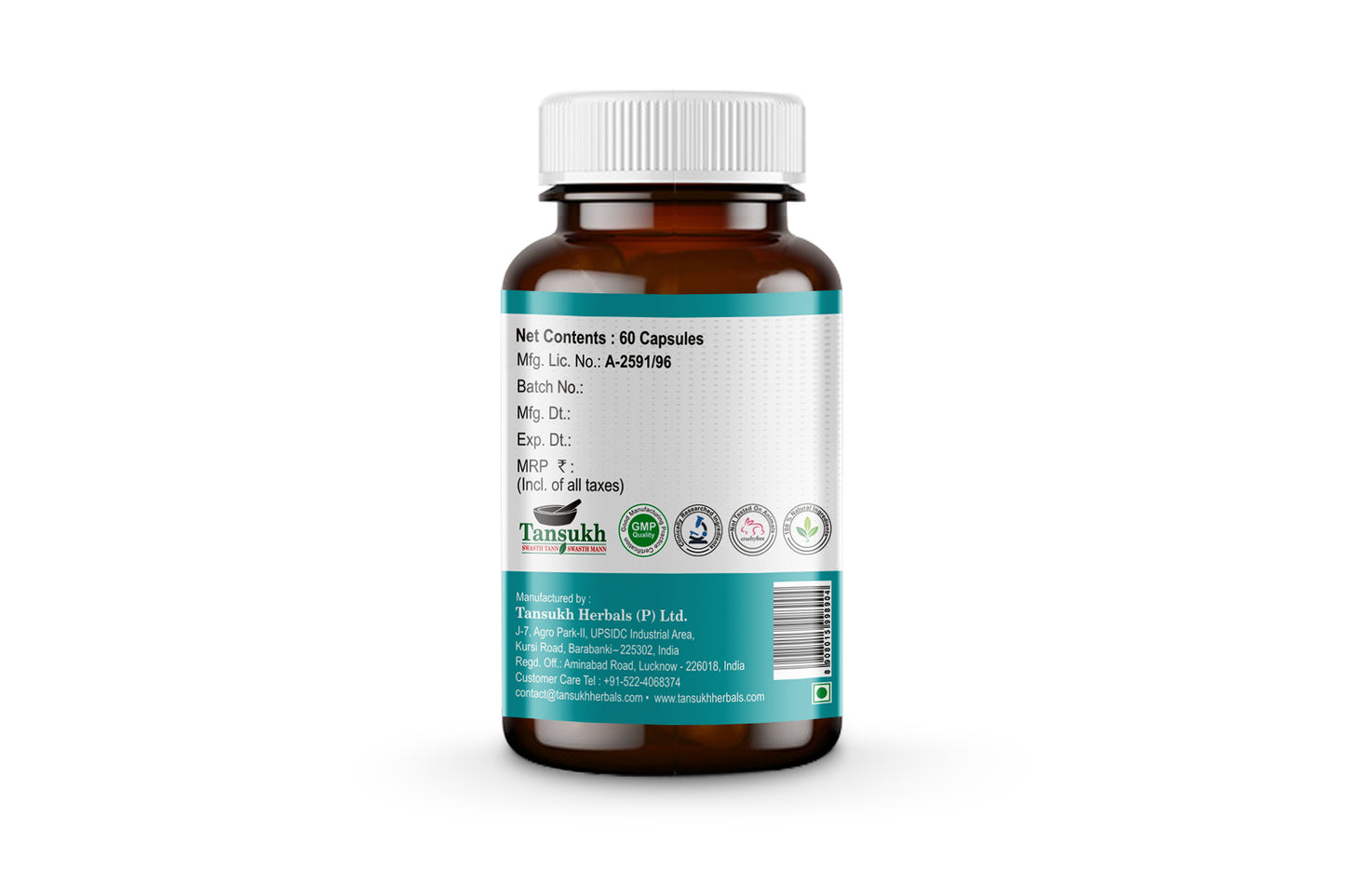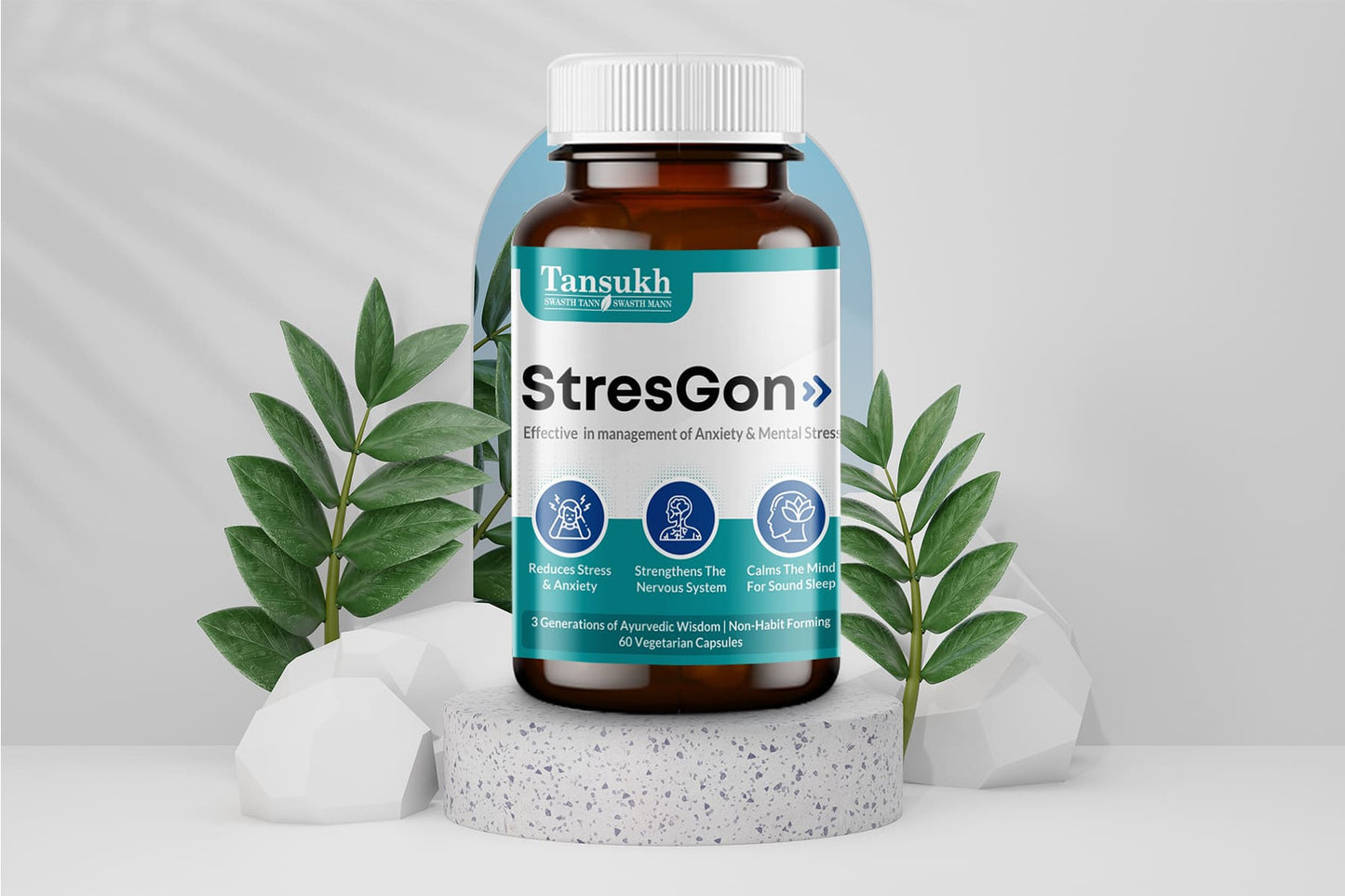 Relieve Anxiety and Stress Naturally

Are you seeking a natural solution to combat anxiety and stress? Look no further than StresGon Capsule, the best Ayurvedic medicine designed to promote relaxation, calmness, and emotional well-being. Crafted with care by Tansukh Herbals, a trusted name in Ayurvedic remedies, This unique formula harnesses nature's power to help you achieve inner peace and balance.
Product Information:
StresGon Capsule is an all-natural Ayurvedic remedy carefully formulated to reduce anxiety and stress. It is a synergistic blend of potent herbs known for their calming and adaptogenic properties, and These factors work together to promote your mental and emotional health.
Benefits:
Relieves Anxiety and Stress:

 

StresGon Capsule is specially crafted to help naturally reduce anxiety and stress levels. It promotes relaxation and calmness, allowing you to cope better with daily challenges.
Promotes Emotional Well-being:

 

This Ayurvedic medicine supports emotional stability, uplifting your mood and promoting a positive outlook on life. It may help combat feelings of sadness, irritability, and restlessness.
Enhances Mental Clarity:

 

StresGon Capsule helps improve mental clarity by reducing anxiety and stress. It may support cognitive function, helping you stay alert and productive throughout the day.
Supports Nervous System Health:

 

This formulation's herbal ingredients have traditionally been used to nourish and strengthen the nervous system, helping restore balance and resilience.
Storage:
Store Tansukh StresGon Capsule in a cool, dry place, away from direct sunlight, children and moisture. Ensure the container is tightly closed after use to maintain the product's potency.
Shelf Life:
The shelf life of the StresGon Capsule is 36 Months from the date of manufacture. Please check the packaging for the specific expiry date.
Rediscover a sense of calm and well-being with Tansukh StresGon Capsule, the best Ayurvedic medicine for anxiety and stress. Embrace the natural healing power of herbs and experience a balanced and stress-free.
Amazon , 
Flipkart , 
TATA 1Mg
great product
great product increasing memory power, helpful in mental stress
StresGon Capsule is an excellent product
StresGon Capsule is an excellent product that has helped me manage my stress levels and improve my overall well-being.