MRP ()
Regular price
₹ 133.93
Sale price
₹ 120.54
Unit price
per
Sale
Sold out
Therapeutic Uses (Benefits)

View full details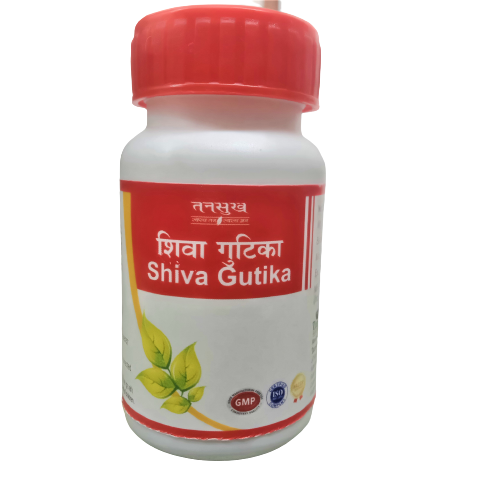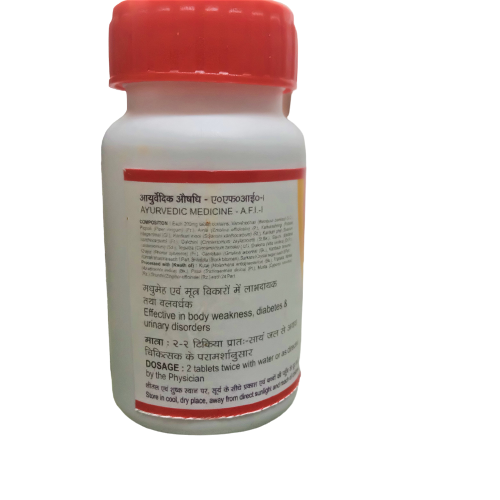 Shiva Gutika is a highly esteemed Ayurvedic herbal formulation with many health benefits. Known for its therapeutic properties, this ancient remedy has been used for centuries to support overall well-being. Crafted with natural ingredients, Shiva Gutika is a potent and reliable choice for those seeking holistic health solutions.
Benefits:
Digestive Support:

 

Shiva Gutika aids in improving digestion and promotes a healthy digestive system.
Respiratory Health:

 

It helps maintain respiratory wellness and supports clear breathing.
Immune System Boost:

 

This herbal remedy strengthens the immune system, enhancing the body's natural defense mechanisms.
Mental Clarity: Shiva Gutika may assist in promoting mental clarity, focus, and concentration.
Energy Enhancement:

 

It revitalizes the body and promotes a sense of rejuvenation, thereby boosting overall energy levels.
Ingredients:
Reference Book - A.F.I.-I
Shiva Gutika is a meticulously crafted formulation prepared using a combination of authentic Ayurvedic herbs and minerals. Some of the key ingredients include:
Triphala (Emblica officinalis, Terminalia chebula, Terminalia bellerica): Known for its antioxidant properties, Triphala supports digestion and detoxification.
Shuddha Gandhaka (Purified Sulphur): It helps regulate digestion, promotes healthy skin, and supports respiratory health.
Pippali (Piper longum): Pippali is used in Ayurveda to enhance metabolism, digestion, and respiratory health.
Shuddha Vatsanabha (Purified Aconitum ferox): It is known for its analgesic and anti-inflammatory properties.
Storage:
Store Shiva Gutika in a cool and dry place, away from direct sunlight and reach of children.
Dosage:
Two tablets twice with Water or directed by Ayurvedacharya or a Physician.
Shelf Life:
Shiva Gutika has a shelf life of 5 Years.
Safety Information:
Read the label carefully before use
Store in a cool place and dry place, Away from direct sunlight
Keep out of the reach of children
Do not exceed the recommended dose
Where can you buy it:
Shiva Gutika's price is quite reasonable. You can purchase the Shiva Gutika online here. The product is available on retail sites like Amazon, Flipkart, and 1mg. It would help if you visited your nearest Ayurvedic store to buy it over the counter.