MRP ()
Regular price
₹ 187.50
Sale price
₹ 159.82
Unit price
per
Sale
Sold out
Therapeutic Uses (Benefits)

Pippali (long pepper) is a herbal ingredient that is known for an array of health benefits, there are many uses of Pippali Churna. Pippali is often used in various Ayurvedic concoctions or is consumed in itself. We are stating many of the pippali churna ke fayde that you can derive by consuming this on a regular basis.
Controls cough
anti-congestion properties
Bronchodilator
It has anti-fungal properties
It maintains kidney, liver, and blood health
Pippali Churna keeps blood sugar levels in check
It is a potent antioxidant
Improves digestion
Relieves menstrual problems
Facilitates weight loss
Key Ingredients:

Tansukh pippali powder is pure and consists of only pippali. It has no added chemicals.
Directions for Use:

You can take Pippali churna between once to thrice per day. You can consume 1/2 gram to 2 grams of this powder each time. The exact dosage depends on your condition and the recommendation of an Ayurvedic doctor or Ayurvedacharya.
You can consume pippali churna powder before or after meals. To take it, mix the required dosage with honey and consume it directly.
Safety Information:

Read the entire label carefully before consumption
Do not take Pippali powder more than the recommended dosage
Pippali churna should be consumed by pregnant or lactating ladies only after consulting a doctor.

View full details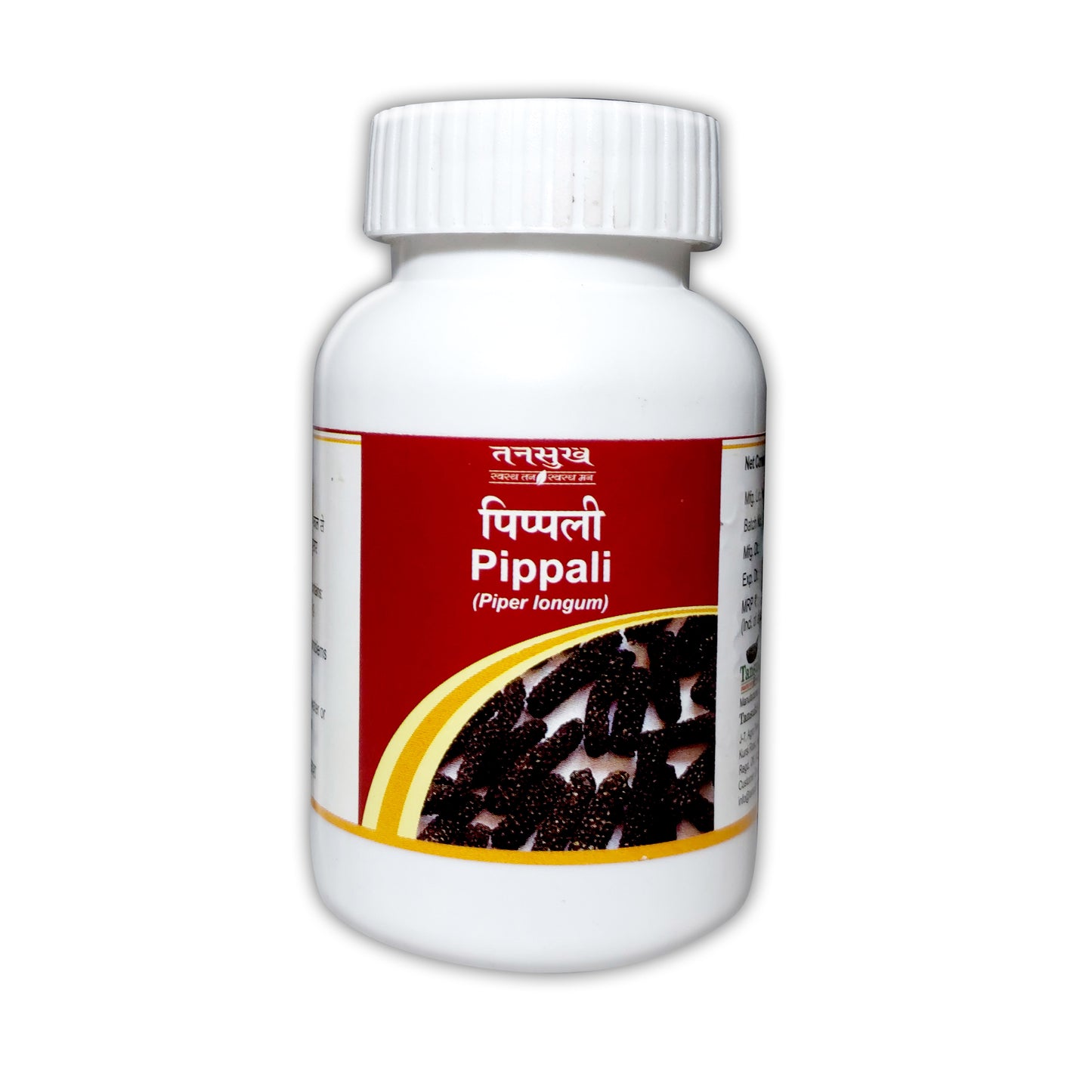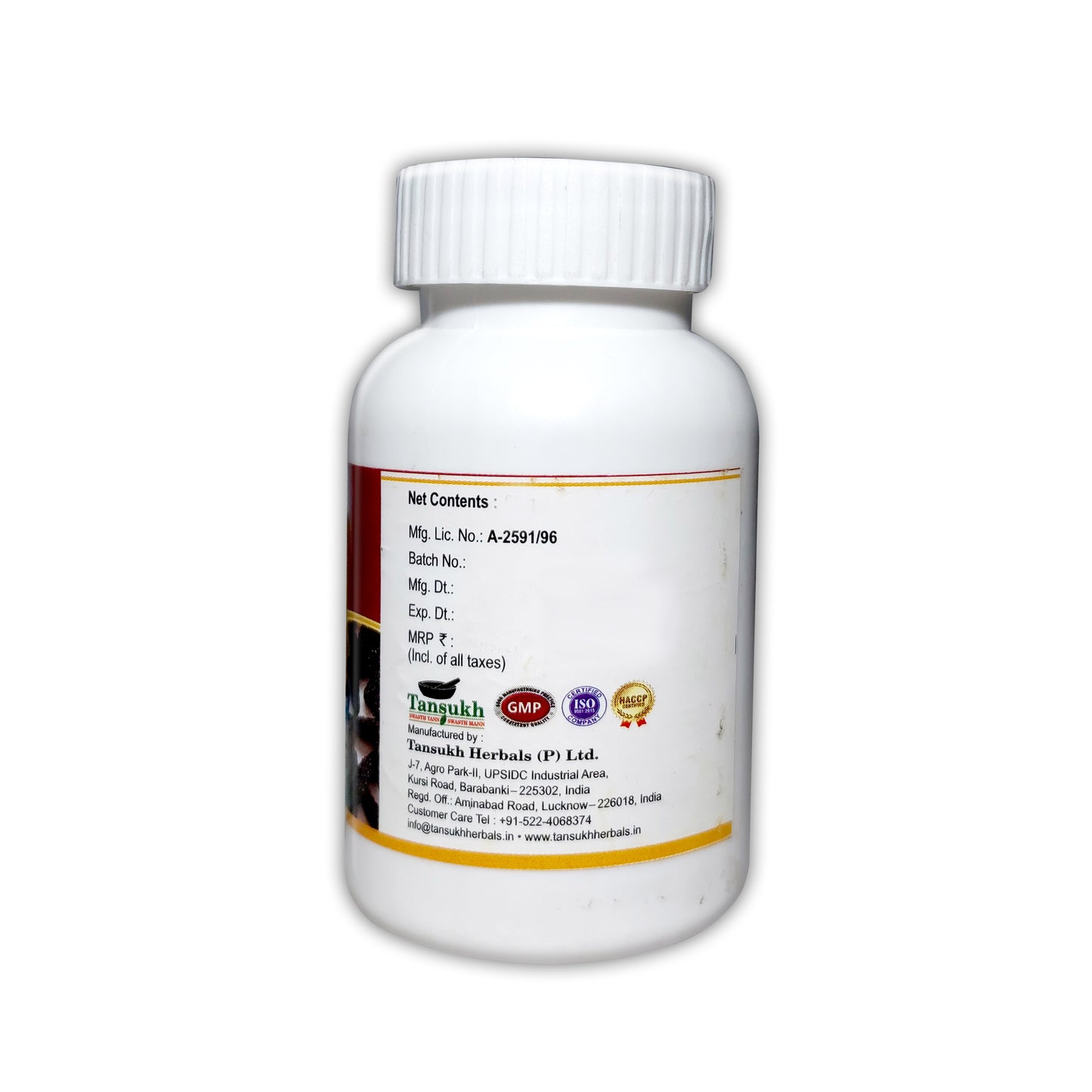 Pippali Churna or Piper Longum has immense beneficial effects and is widely used in Ayurveda for various purposes. It has Deepana, Kapha, Rasayana, Hara, and Pachana properties. Consuming Pippali churna daily keeps cold and flu away. It gives relief from conditions like bronchitis and congestion. Pippali also maintains liver and kidney health. It purifies the blood and is a potent antioxidant agent. 

Women can consume Pippali churna powder to relieve themselves from menstrual problems. Pippali boosts general health and can be consumed regularly.
Storage
Do not store this product in areas with high humidity, like the kitchen or bathroom
Do not store under direct sunlight
Keep this churna in an air-tight box
Close the product's lid securely every time
Store Pippali powder away from the reach of children or pets
Shelf life 
The shelf life of Tansukh Pippali churna is 2 years from the date of manufacture. 
Once you open the product, try to consume it within 3 months. 
Where Take You Can Buy 
You can buy Pippali churna online on major retailing sites like Flipkart, Amazon and 1mg. It retails for a very reasonable price. If you want, you can opt to buy this Ayurvedic product over the counter at a nearby Ayurveda store.