MRP ()
Regular price
₹ 250.00
Sale price
₹ 250.00
Unit price
per
Sale
Sold out
Therapeutic Uses (Benefits)

Regulates Blood Sugar
Supports Pancreatic Health
Improves Energy Levels
Antioxidant Support
Promotes Overall Well-being
Key Ingredients:

Composition: Each 500mg Capsule Contains:
Babool*(Acacia arabica)(Bk.Ext.) - 50mg
Chirayta*(Swertia chirata)(Pl.Ext.) - 50mg
Gudmar*(Gymnema sylvestre)(Lf.Ext.) - 50mg
Jamun*(Syzygium cumini)(Sd.Ext.) - 50mg
Methi*(Trigonella foenum - graecum)(Sd.Ext.) - 50mg
Neem*(Azadirachta indica)(Lf.Ext.) - 50mg
Tejpatra*(Cinnamomum Tamala)(Lf.Ext.) - 50mg
Haridra*(Curcuma longa)(Rz.Ext.) - 50mg
Shuddh Guggul*(Commiphora wightii)(Ext.) - 50mg
Shilajit*(Asphaltum)(Ext.) - 50mg
Processed with:
Giloy*(Tinospora cordifolia)(St.) - Q.S.
Kutaki*(Picrorhiza kurroa)(Rt.) - Q.S.
Directions for Use:

Tansukh Madhumeh Capsule can be taken twice daily. Take it with food or as prescribed by your doctor. Take the capsules along with warm water to improve absorption.
Safety Information:

Consult your doctor before taking new supplements; You should be especially cautious if you take other medications or have pre-existing medical conditions.
Do not exceed the recommended dosage unless advised by your healthcare professional.
Stop using the product and consult your doctor if you feel any discomfort or adverse reactions.
This product does not diagnose, treat or cure any disease.
Keep out of reach of children.

View full details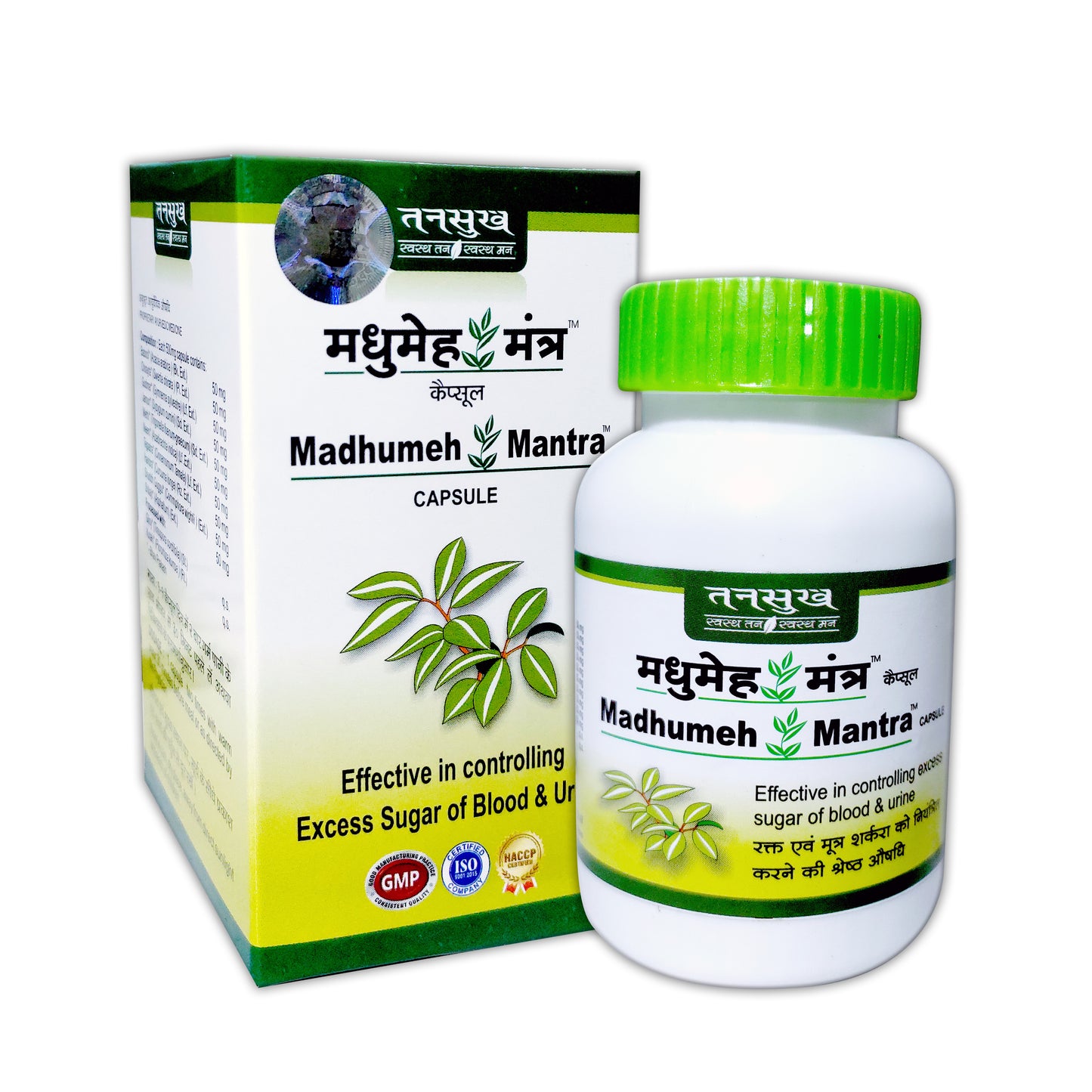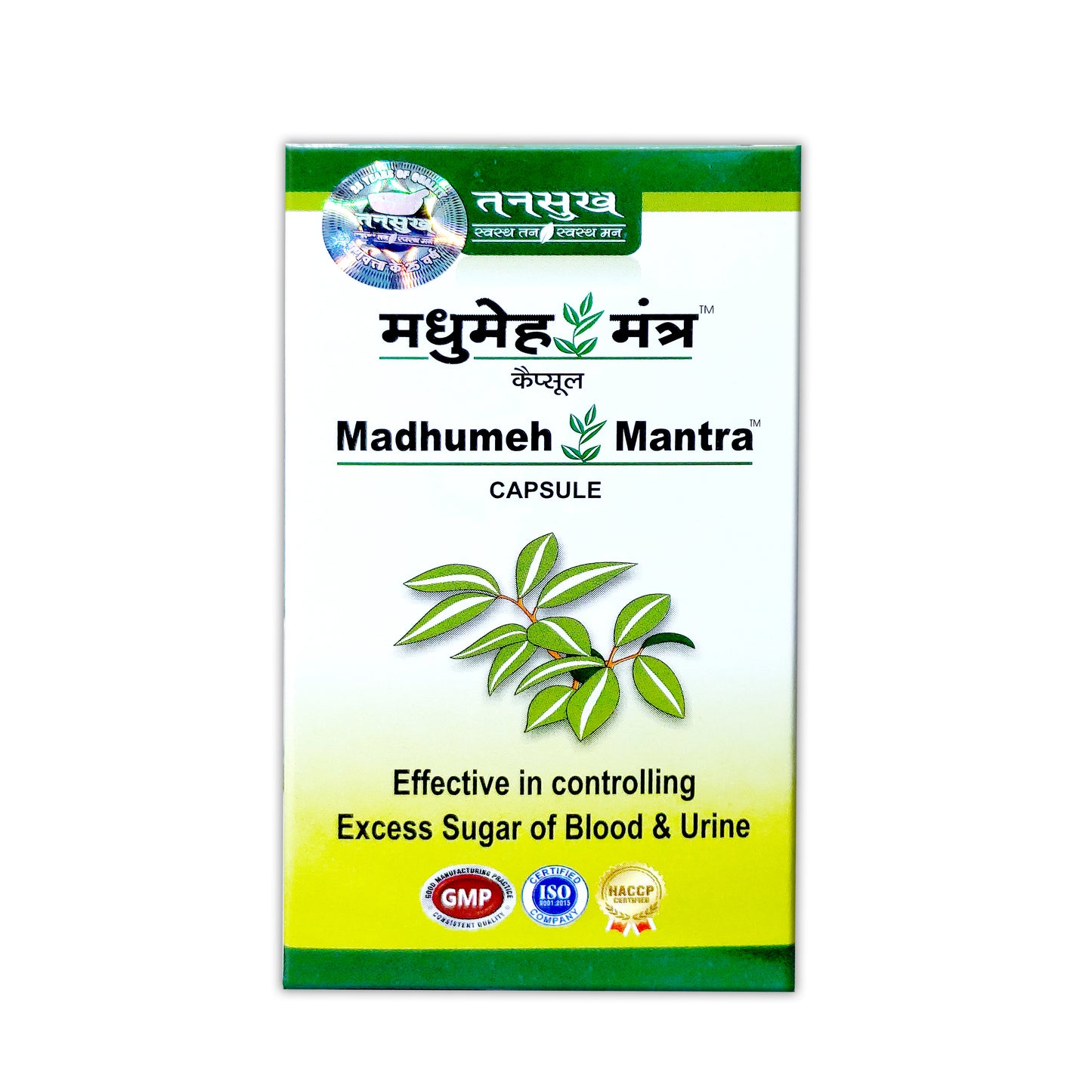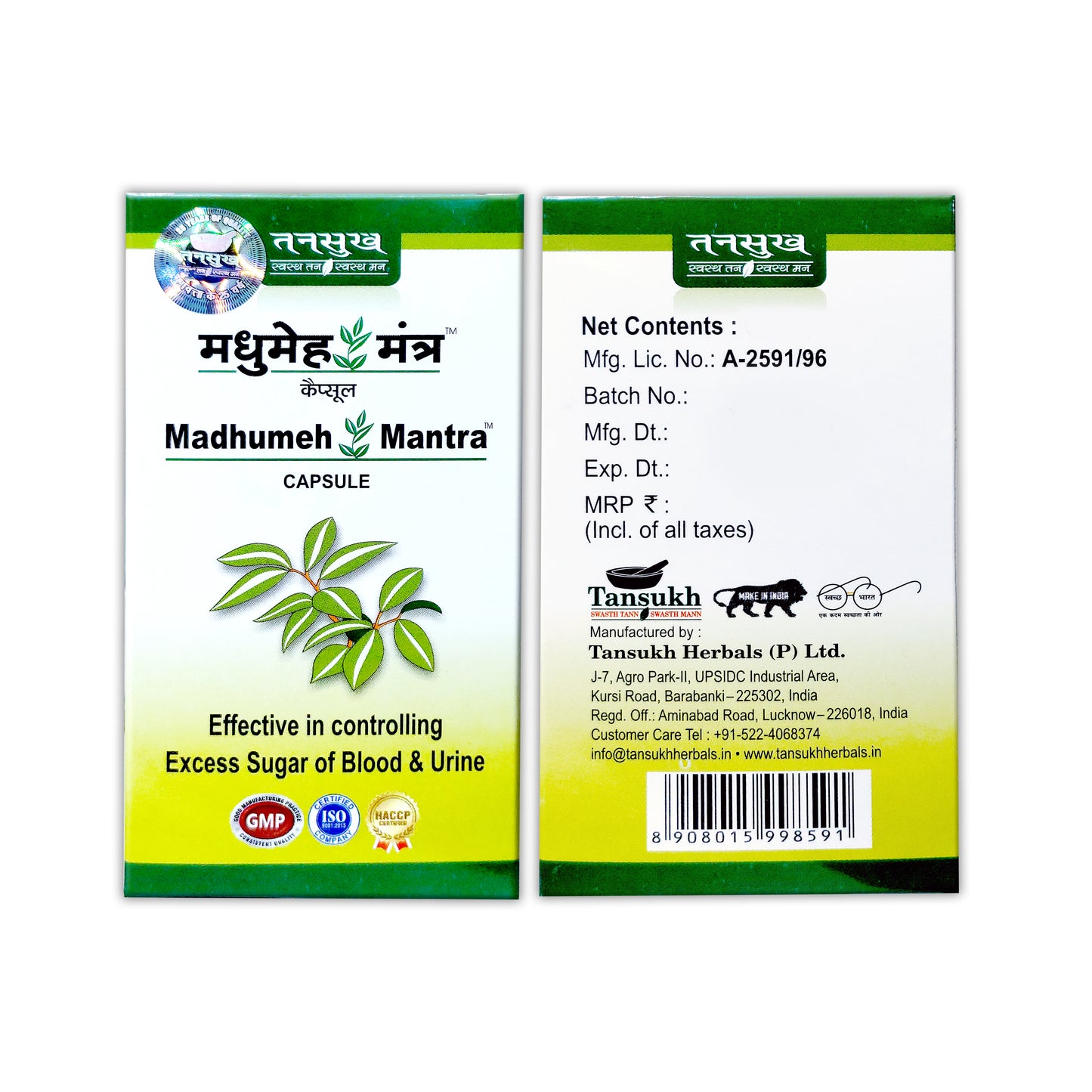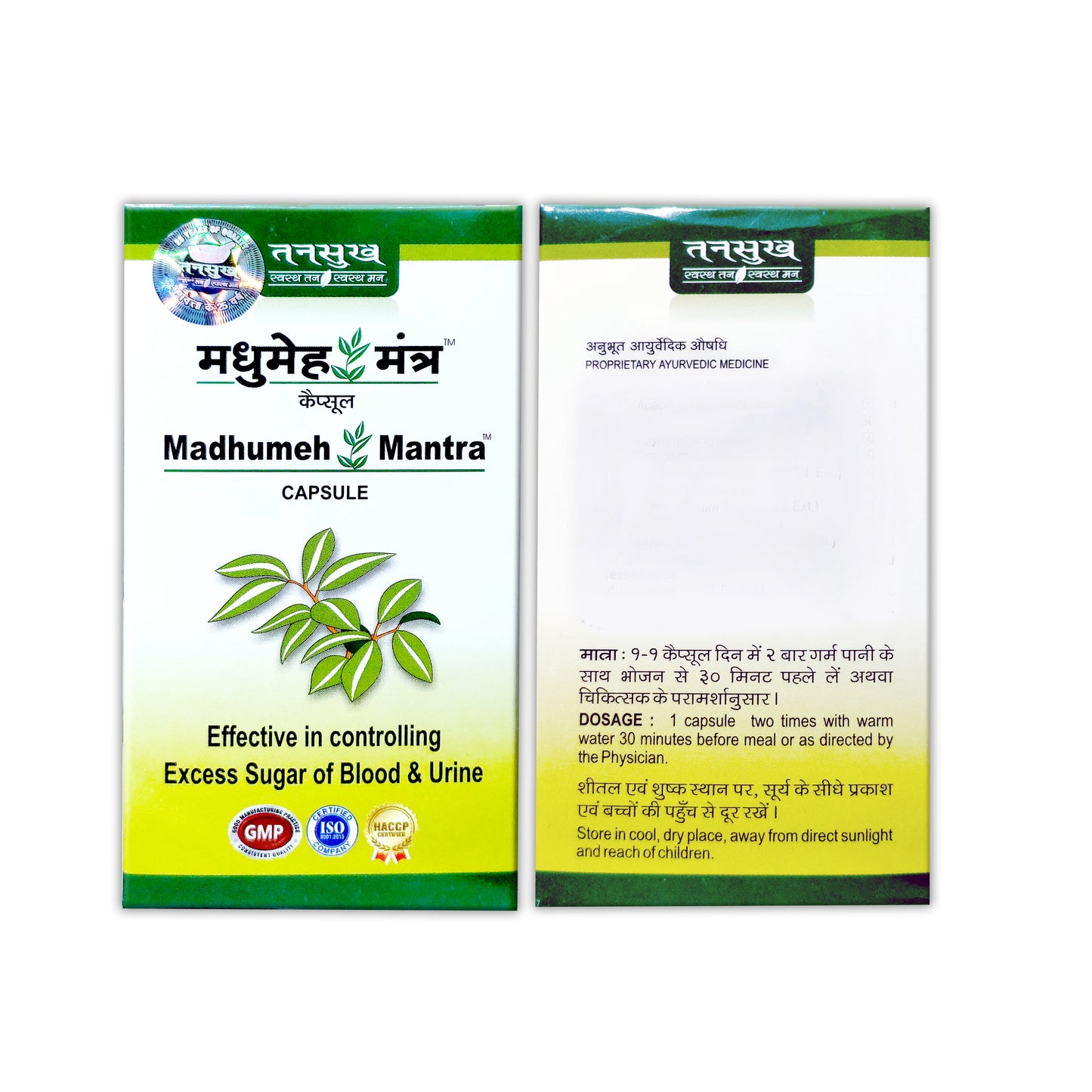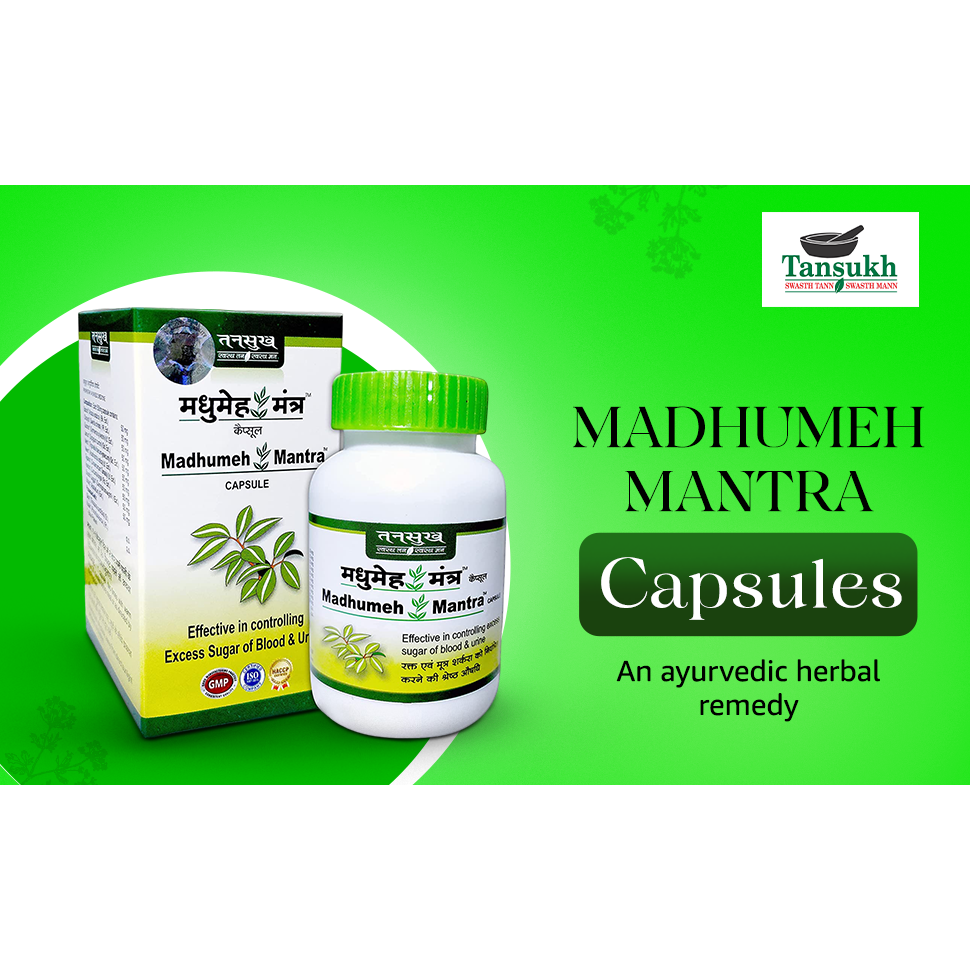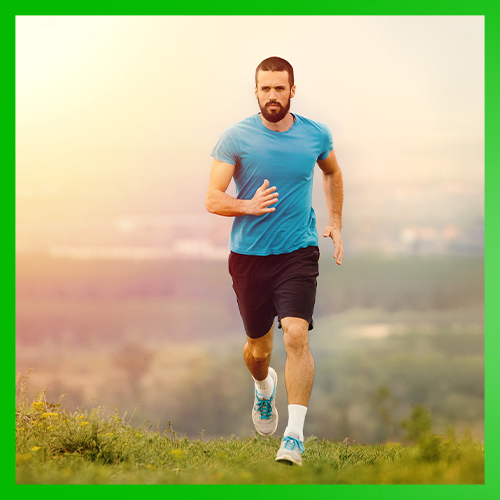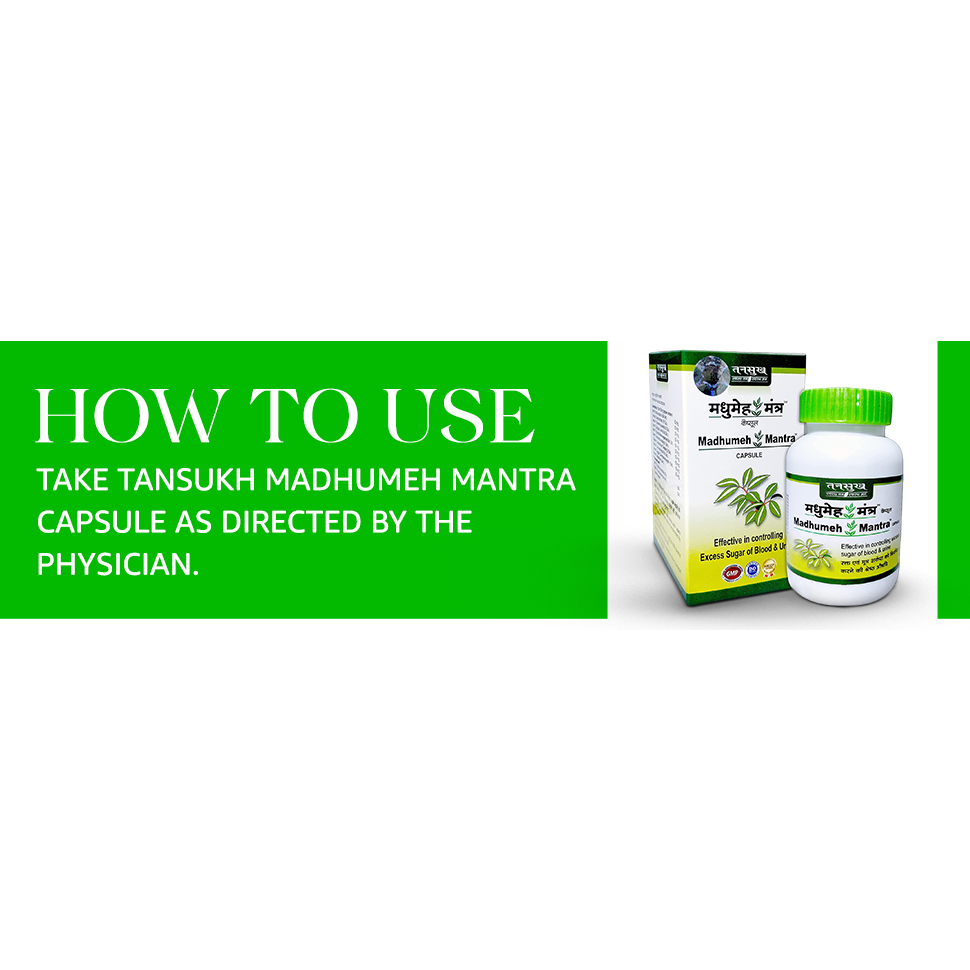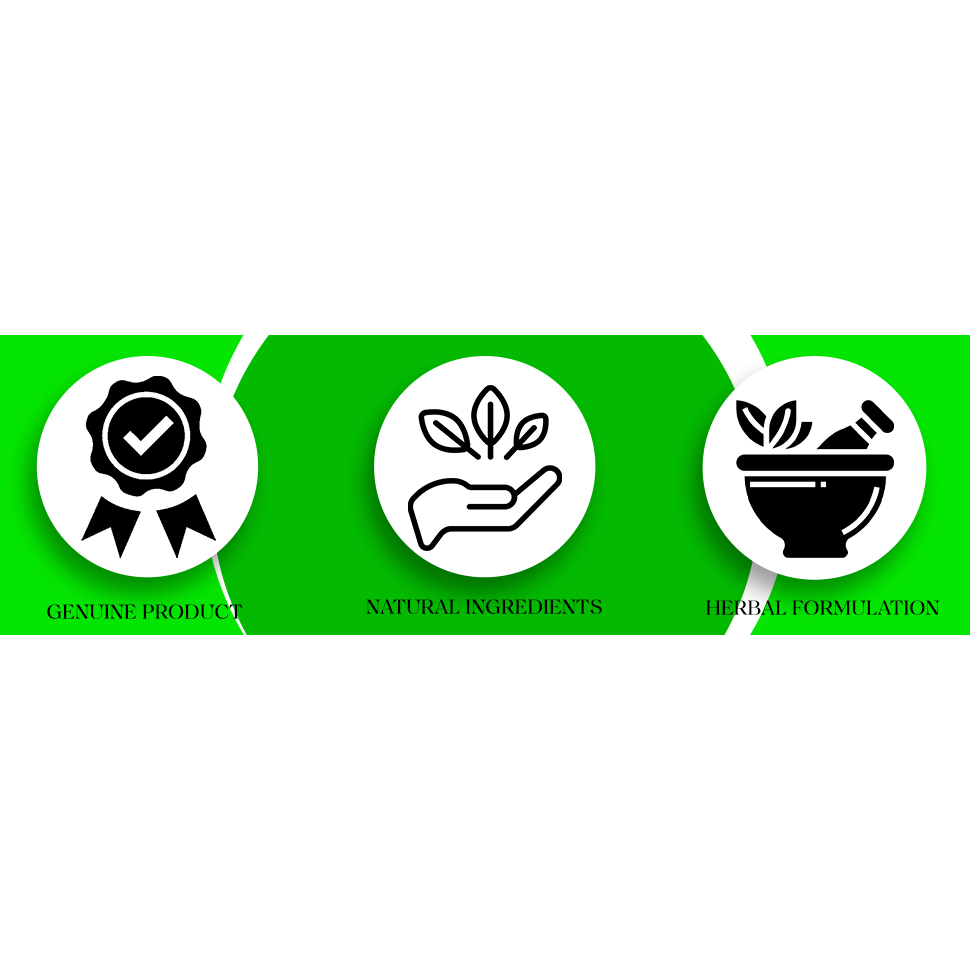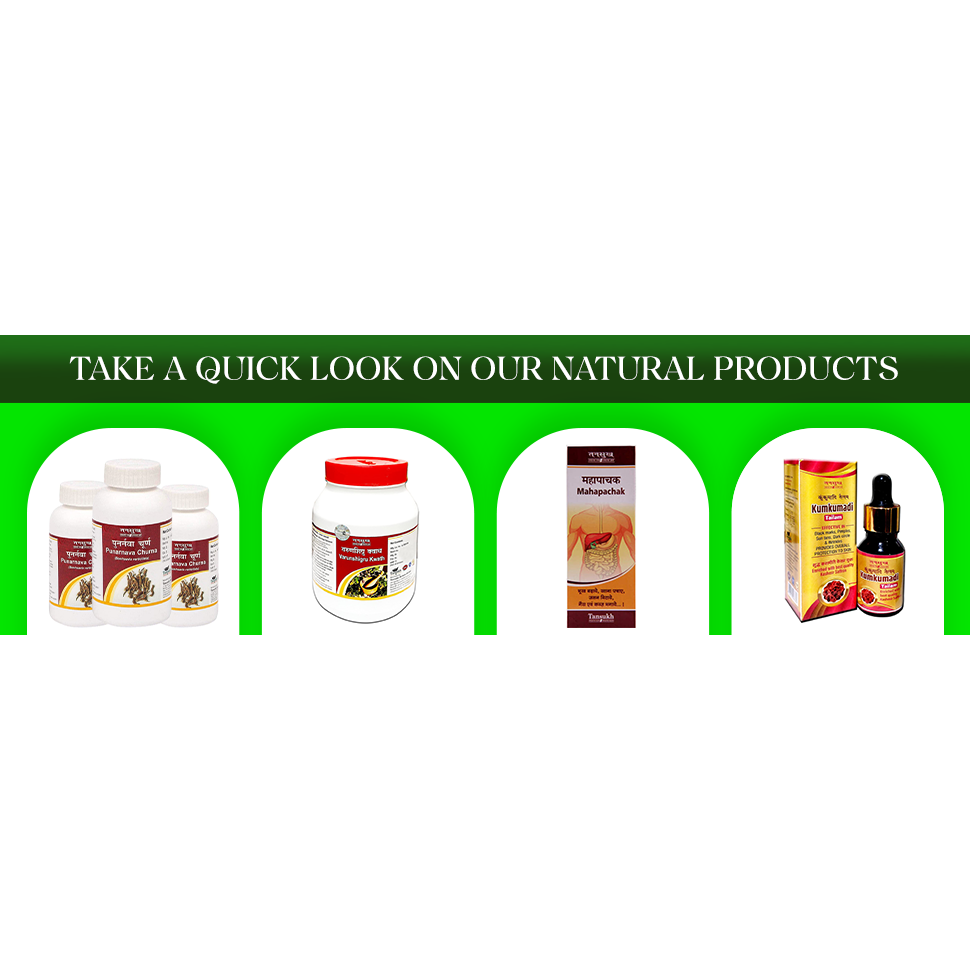 Tansukh Madhumeh Mantra Capsule - Best Ayurvedic Medicine For Diabetes And Sugar

Want to know how to naturally and effectively control your sugar or diabetes? Look no further than Tansukh Madhumeh Mantra Capsule. This Ayurvedic medicine is formulated to provide comprehensive support in maintaining healthy blood sugar levels. With its unique blend of powerful ingredients, Tansukh Madhumeh Mantra Capsule offers a holistic approach to managing diabetes, promoting overall well-being.
Key Benefits:
Regulates Blood Sugar:

 

Tansukh Madhumeh Mantra Capsule is designed to help regulate blood sugar levels naturally. The potent herbal ingredients synergize to enhance insulin sensitivity, promote glucose metabolism, and maintain optimal glycemic control.
Supports Pancreatic Health:

 

This Ayurvedic formula contains ingredients that are known to have beneficial effects on the pancreatic system. These ingredients stimulate insulin production, the hormone that regulates blood sugar levels. This helps the pancreas function properly.
Improves Energy Levels:

 

Managing diabetes can often accompany fatigue and low energy levels. Tansukh Madhumeh Mantra Capsule contains revitalizing herbs that help improve energy levels, combat tiredness, and enhance overall vitality.
Antioxidant Support:

 

The capsule contains potent antioxidants that help neutralize harmful radicals and reduce oxidative stress associated with diabetes. Antioxidants aid in protecting vital organs from damage and contribute to overall well-being.
Promotes Overall Well-being:

 

By providing comprehensive support to manage blood sugar levels, Tansukh Madhumeh Mantra Capsule promotes overall well-being. It helps maintain a healthy cardiovascular system, supports weight management, and contributes to maintaining healthy cholesterol levels.
Ingredients Used:
Tansukh Madhumeh Mantra Capsule contains a precise blend of carefully selected Ayurvedic herbs and natural ingredients. The key ingredients include:
Gudmar (Gymnema Sylvestre):

 

Known as the "sugar destroyer" in Ayurveda, Gudmar helps regulate blood sugar levels by inhibiting sugar absorption and reducing cravings for sweet foods.
Jamun (Syzygium cumin):

 

Jamun has been traditionally used for its anti-diabetic properties. It helps enhance insulin secretion, improve glucose metabolism, and control blood sugar levels.
Karela (Momordica charantia):

 

Karela, also known as bitter melons, is rich in compounds that mimic insulin's action and regulate blood sugar levels. It also aids in improving digestion and reducing the risk of complications associated with diabetes.
Methi (Trigonella foenum-graecum):

 

Methi, or fenugreek, is known for its hypoglycemic effects. It helps improve insulin sensitivity and reduces postprandial glucose levels, making it an excellent ingredient for managing diabetes.
Shilajit (Asphaltum):

 

Shilajit is a potent rejuvenating substance in Ayurveda. It helps improve overall energy levels, boost immunity, and promote healthy glucose metabolism.
Storage:
Store Tansukh Madhumeh Mantra Capsule in a cool, dry place, away from direct sunlight. Ensure the container is tightly closed and kept out of reach of children.
Shelf Life:
The shelf life of the Tansukh Madhumeh Mantra Capsule is 60 months from the date of manufacturing. Please check the packaging for the manufacturing and expiration dates.
Take control of your diabetes management with Tansukh Madhumeh Mantra Capsule. Ayurveda's natural ingredients and Ayurveda can help you maintain healthy blood glucose levels and promote your overall health. Start your journey towards a healthier lifestyle today!
Madhumeha mantra capsules
Order executed in no time and delivery also in considerable time.
Madhumeh Mantra Capsule
Diabetes mantra capsule very good product or we got it very soon.