MRP ()
Regular price
₹ 142.86
Sale price
₹ 121.43
Unit price
per
Sale
Sold out
Therapeutic Uses (Benefits)

View full details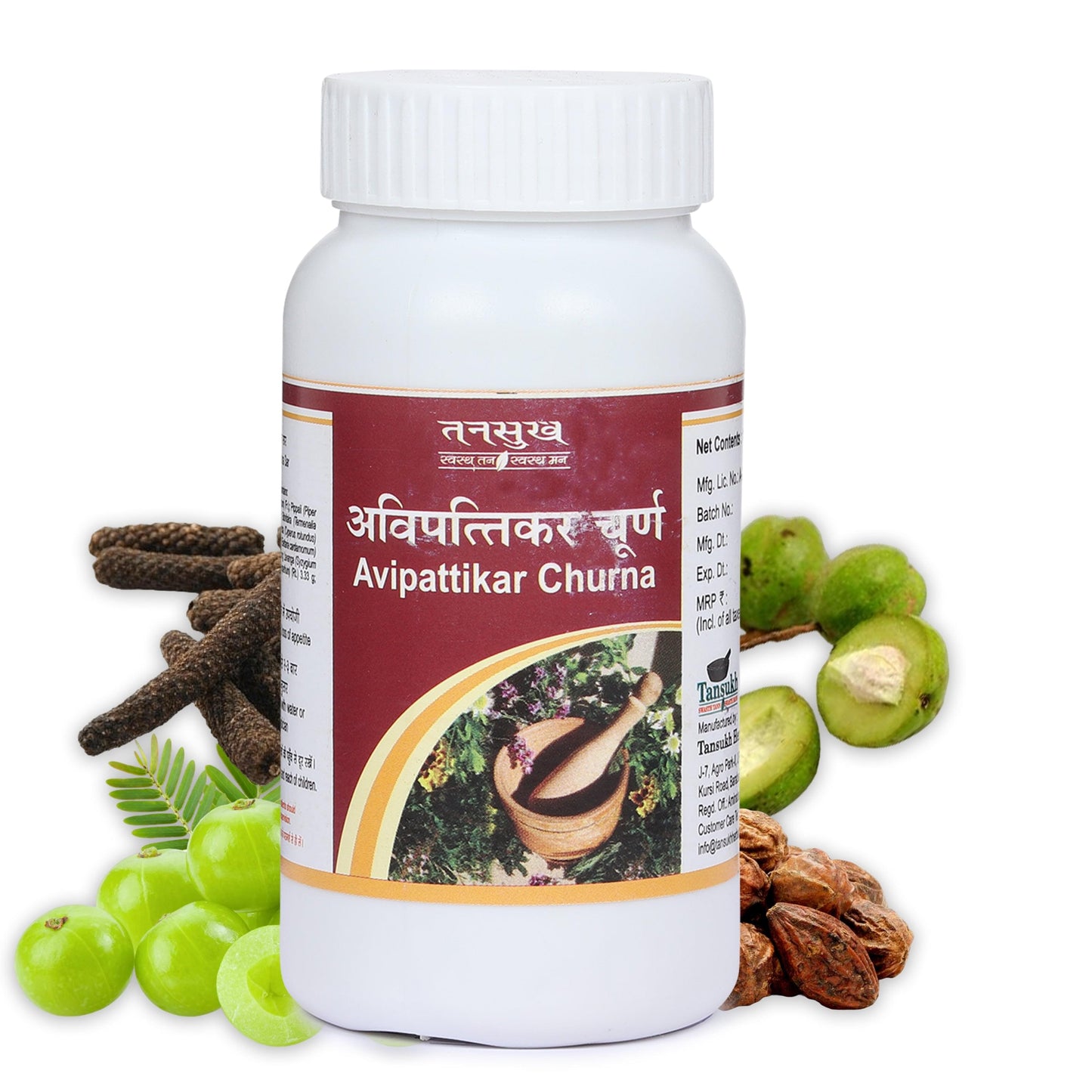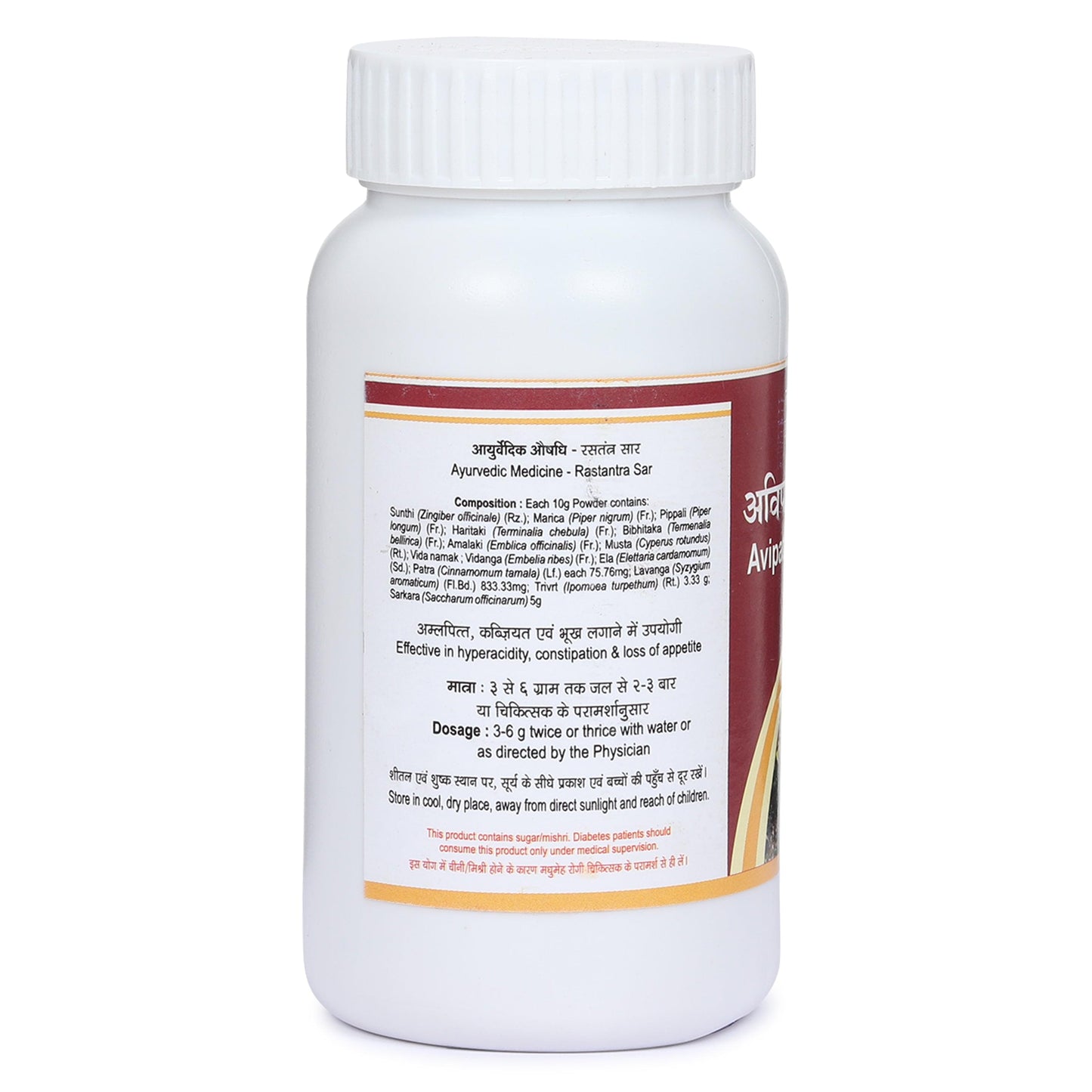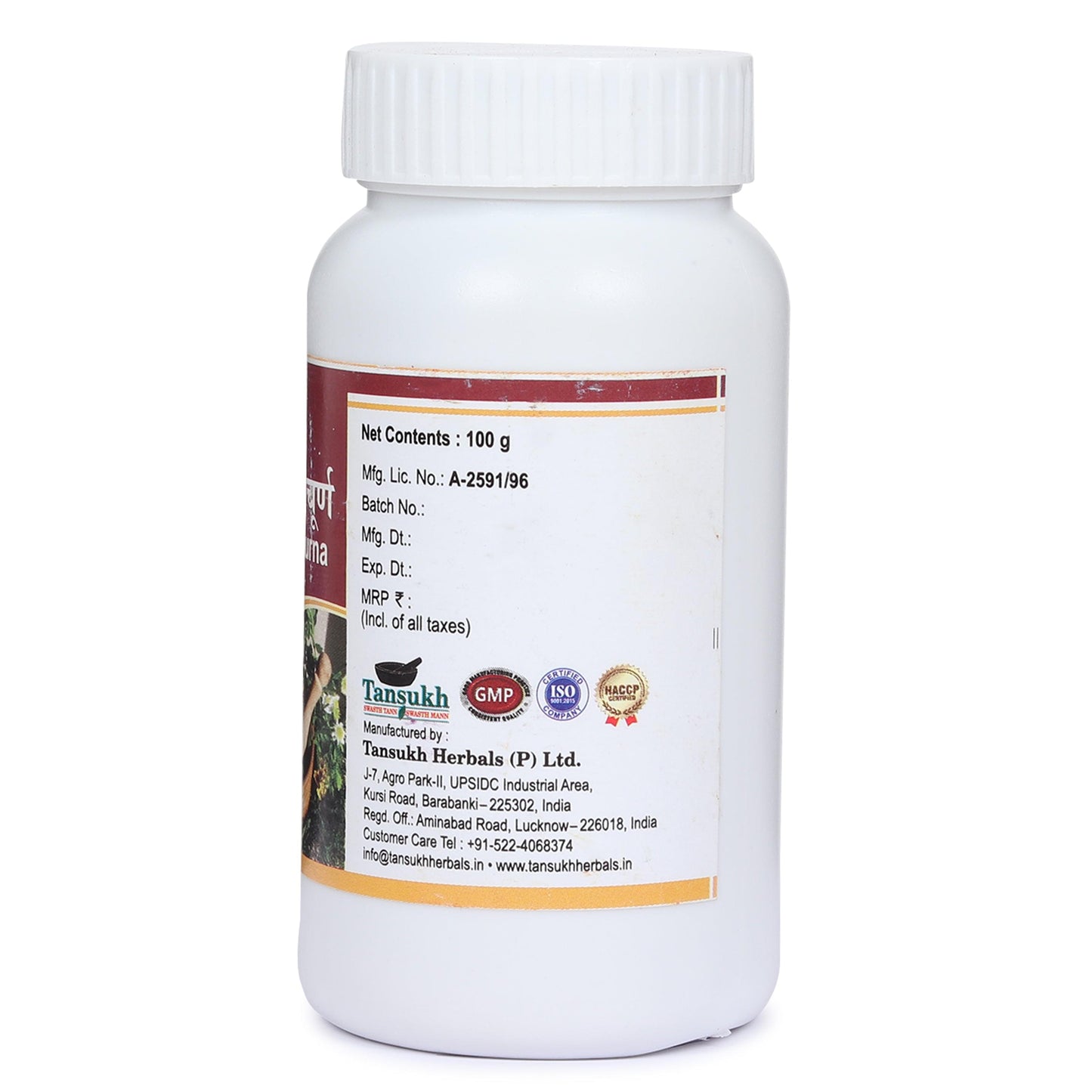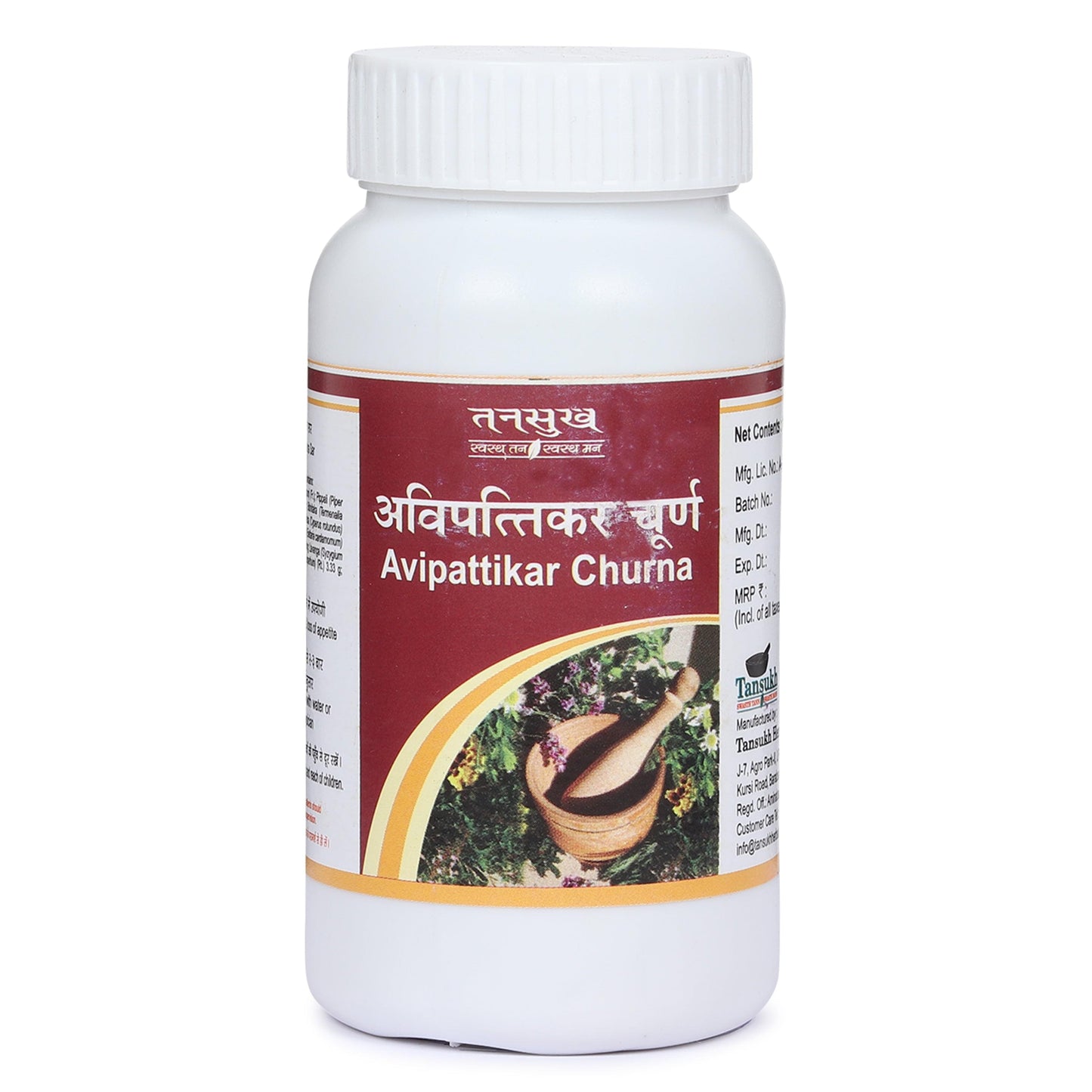 Avipattikar Churna (अविपत्तिकर चूर्ण) is a traditional Ayurvedic formulation meticulously crafted to provide relief from digestive discomfort. This herbal powder results from ancient wisdom and modern expertise, offering a natural solution for promoting healthy digestion. 

Avipattikar Churna Benefits:
Supports Digestive Health: Avipattikar Churna helps maintain a healthy digestive system by soothing acidity, heartburn, and indigestion. It aids in balancing stomach acid levels, promoting optimal digestion.

Alleviates Gastric Discomfort: This Ayurvedic formulation is designed to relieve discomfort caused by excessive acid secretion and gastric disturbances. Avipattikar Churna helps restore the natural balance of the digestive system.

Promotes Regular Bowel Movements: The gentle yet effective ingredients in Avipattikar Churna aid in regulating bowel movements, preventing constipation, and promoting a healthy digestive rhythm.
Avipattikar Churna Uses:
Avipattikar Churna can be used for the following conditions:
Acidity and Heartburn: It relieves the burning sensation caused by acid reflux and helps neutralize excess stomach acid.

Effective in hyperacidity, constipation & loss of appetite

Indigestion: Avipattikar Churna supports the digestion of food, alleviating symptoms such as bloating, flatulence, and discomfort after meals.

Gastric Disorders: It helps manage gastric disorders like hyperacidity, gastritis, and peptic ulcers by reducing acid secretion and inflammation in the digestive tract.
Ingredients Used:
COMPOSITION:
EACH 10G POWDER CONTAINS:
Haritaki, Amalaki, Sunthi, Marica, Pippali, Bibhitika etc
Avipattikar Churna is a potent blend of carefully selected herbal ingredients, including:
Amla (Emblica officinalis): Rich in vitamin C, Amla aids in improving digestion and strengthening the gastrointestinal system.

Haritaki (Terminalia chebula): Known for its rejuvenating properties, Haritaki helps regulate bowel movements and supports healthy digestion.

Bibhitaki (Terminalia bellirica): Bibhitaki helps maintain the balance of all three doshas, particularly in the digestive system, promoting overall digestive wellness.

Fennel Seeds (Foeniculum vulgare): Fennel seeds possess carminative properties, aiding in relieving gas, bloating, and abdominal discomfort.

Cardamom (Elettaria cardamomum): Cardamom is known to enhance digestion, reduce acid reflux, and freshen the breath.
Storage:
Store Avipattikar Churna (अविपत्तिकर चूर्ण) in a cool, dry place, away from direct sunlight. Ensure that the container is tightly sealed to maintain its freshness and potency.
Dosage:
Take 1-2 teaspoons (5-10 grams) of Avipattikar Churna with lukewarm water or as directed by your healthcare practitioner. It is recommended to consume it after meals for optimal results. Avoid exceeding the recommended dosage.
Shelf Life:
The shelf life of Avipattikar Churna is mentioned on the packaging. Generally, it has a shelf life of 2 years from the date of manufacture.
Safety Information:
Consult a healthcare professional before using Avipattikar Churna if you have any underlying medical conditions or are taking other medications.

Keep out of reach of children.

Pregnant or nursing women should seek medical advice before using this product.

Discontinue use if any adverse reactions occur and seek medical attention.

This product is not intended to diagnose, treat, cure, or prevent any disease.

Please read the product label and follow the instructions carefully.
Where can you buy
Avipattikar Churna's price is quite reasonable. You can purchase Avipattikar Churna (अविपत्तिकर चूर्ण) online here. The product is available on retail sites like Amazon, Flipkart, and 1mg. You should visit your nearest Ayurvedic store to buy it over the counter.